All of the Holi-Deals in One Place for You!
Yes – there are deals flying every which direction and we're in on it too.
We have amazing deals and discounts on all our resources…
From grocery savings to getting organized in the kitchen to eating healthier, we've got you covered.
My mission is to help you spend less money, and still eat delicious and healthful foods…and my fabulous tools and resources will help you accomplish your dinner/organization/health goals!
And you can do that for less this Black Friday Weekend!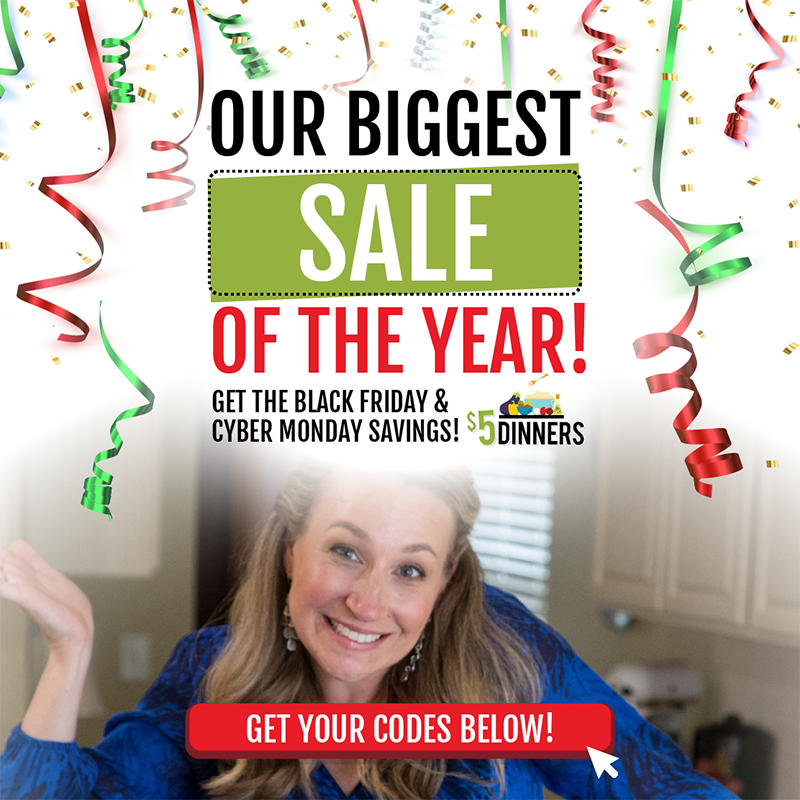 Erin Chase's Black Friday Deals and Savings
Tap through to learn about each of Erin's resources and catch the savings while you're at it…
Now, go find what will be most helpful for you! And happy savings!
xo
Erin