Have you ever wished you could make enough lunches and dinners to last for weeks, so you can just let it cook, while you enjoy time with your family each night?
Each Meal Feeds 4 People And Costs Less Than One Family Member's Meal Out!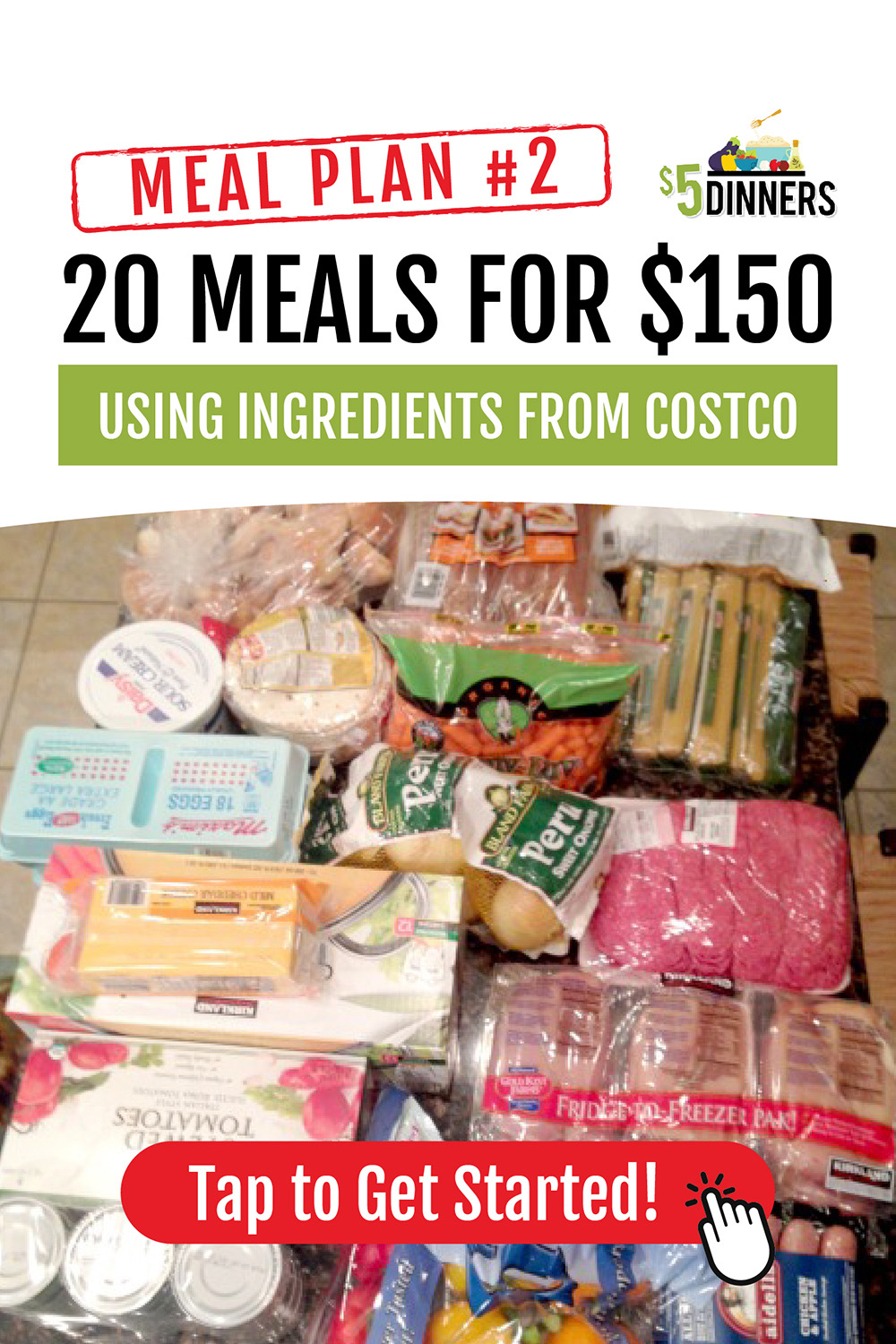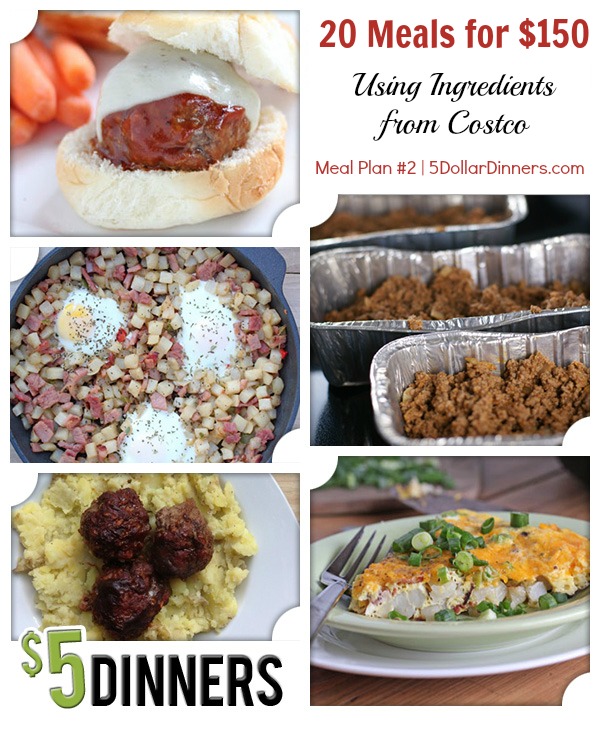 What better way to help you survive and thrive the busyness of life than with a 20 Meals for $150 plan that is made up of all delicious dinner and lunch options!
Half of the meals available in this plan can be added to the freezer and the remaining can be made the week that you purchase all the ingredients!
As Seen on NBC's Today Show
Bringing $5 Dinners to the world has been so much fun and one of the highlights was being on the Today Show. The best part has been the reaction from people who have told me how much time and money I helped them save. It's why I continue to work hard to bring you great recipes and fantastic meal plans!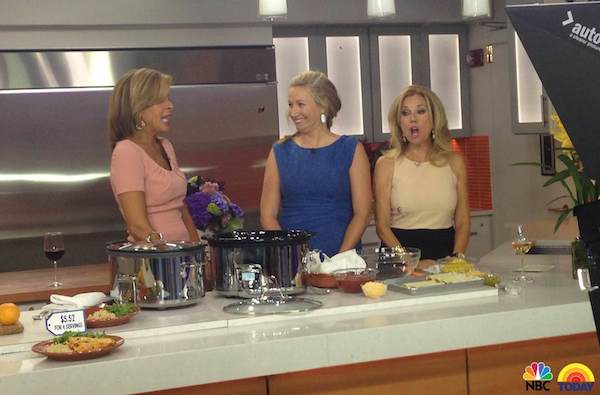 Are you ready? We've got another awesome meal plan for 20 Meals at Costco for $150!
But first…
Disclaimers
Yes, I realize this makes for $7.50 dinners. Meat at Costco is more expensive than sale prices at grocery stores, and many argue that the quality is better. That explains that!
Produce prices may vary by region. And season.
Meals are for a family of 4. Larger families, or families with teenagers will need to adjust quantities.
Meals are as kid friendly, family friendly, and allergy friendly as I could make them. Hopefully you will enjoy them!
Mix and Match Meals – because of the bulk purchasing, this is really a game of mixing and matching ingredients. The ingredients are very common and work in a wide variety of recipes, so feel free to use them in other recipes besides those listed below.
I would expect you to have some ingredients needed for the different recipes in your pantry, like spices, soy sauce, etc. In the recipe/ingredient list below, I've only included the ingredients from the Costco purchase list.
Swap Idea – save a few bucks and get a 10 lb. bag of rice and not the quinoa. I just like quinoa, and I like that it has a higher protein content than rice. Make rice with corn, black beans, etc instead of the quinoa. You could also serve the rice alongside the taco/tortilla meals too.
As you'll see if you really analyze this chicken scratch, I forgot to add the peppers to the bottom portion where I priced everything out. So I added them as optional as it would push the total cost to $155 if you added them.
Recipe List in this 2nd Meal Plan in the 20 Meals for $150 series – including Freezer Meal Packs
Tuna Sandwiches with Hard Boiled Eggs and Carrots
Potato Saute with Baked Eggs
Grilled Sausages and Potatoes
Slow Cooker Sausage with Peppers and Onions
Slow Cooker Italian Chicken and Potatoes (freezer pack)
BBQ Meatballs on Potatoes (freezer friendly)
BBQ Meatball Sliders (freezer friendly)
(2) Taco Meat, serve with Tortillas and Corn (freezer pack)
(2) Sour Cream Chicken Enchiladas (freezer pack)
(2) Slow Cooker Chicken and Sausage Stew (freezer pack)
(2) Corn Chicken Chili (freezer pack)
Did you know that I've developed a super cool software that will allow you to create your own Costco plans?!? Click below to learn more!

A note about Tuna ~ If you prefer not to use tuna, then you can purchase a 6 pk of 12.5 oz canned chicken for only $11.49 at Costco that you can substitute instead. All tuna recipes can use canned chicken or purchase additional chicken breasts, cook them in the slow cooker so they are soft and easily shredded and use as a tuna substitute.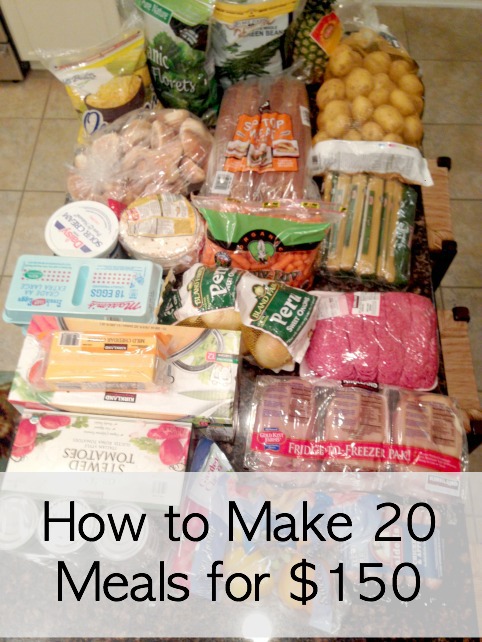 Costco Ingredients & Price List
1 – 8 pack of 15 ounce cans stewed or diced tomatoes – $5.99
1 – 12 pack of 16 ounce chicken stock containers – $9.99
1 – 12 can package of tuna in water – $15.99
1 – 6 pack of 1 pound organic spaghetti noodles – $6.59
1 large pineapple – $2.99
1 bag 6 mixed peppers – $6.79
1 – 15 pound bag gold potatoes – $7.49
1 – 5 pound bag organic baby carrots – $5.29
1 – 2 pound block mild cheddar cheese – $4.99
1 – 5 pound bag Sweet Onions – $3.79
1 – 5 pound bag organic frozen corn – $5.99
1 – 5 pound bag organic frozen green beans – $6.79
2 – 18 count eggs – $2.65 x 2
1 – 40 ounce container sour cream – $3.99
1 – 3 pack, 5 count Chicken and Apple Sausage – $13.99
1 – 6+ pound package ground beef $20.58
1 – 7+ pound package boneless, skinless chicken breast – $21.29
3 dozen dinner rolls – $4.49
40 count 6" flour tortillas – $3.19
2 pack sandwich loaves – $3.99
Total Cost – $159.50 plus LOTS of leftovers
(And note there are a number of organic products included too!)
Leftovers
Leftovers – you will have lots leftover including:
5+ packages of pasta (about $5)
1 can of tuna (about $1)
2 cans diced tomatoes (about $1)
6 containers chicken broth (about $5)
several onions ($1)
lots of sandwich bread ($1)
2 lb. ground beef (about $6 worth!)
as well as smaller quantities of other ingredients
I did not reflect these leftovers in the total cost, so it would really be about $20 less than the total price!!!
Order the Printable Files Below, Then Get Started Shopping & Cooking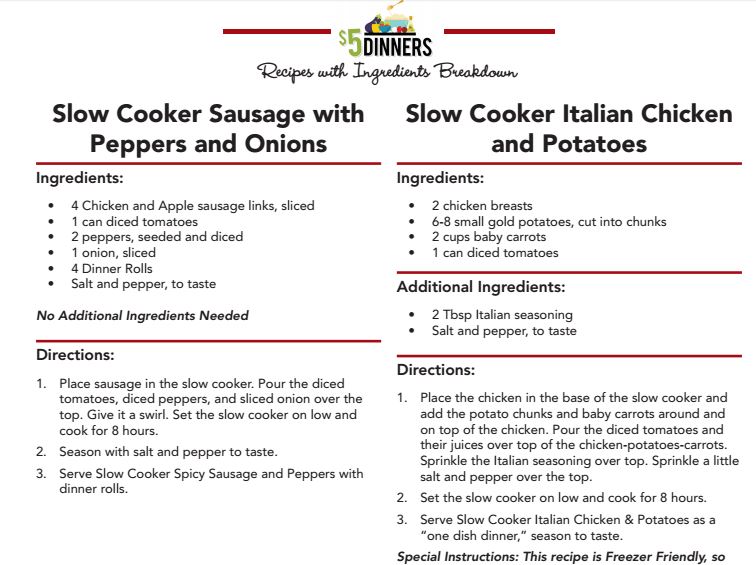 While we have all the content free above to piece together from the site, we thought we'd simplify the experience for you with this one printable that includes:
Complete grocery shopping list for Costco AND additional ingredients you might need from the grocery store
Each recipe with all ingredients listed
Directions for each recipe
Freezer and slow cooker tips
So simple with everything in one place…and for only $2.49!
We did a live chat, walking through the plan, the recipes and the ingredients. I share tips and tricks for each recipe! I hope the video is helpful to you in understanding how this all works!
Before you go….
Finally….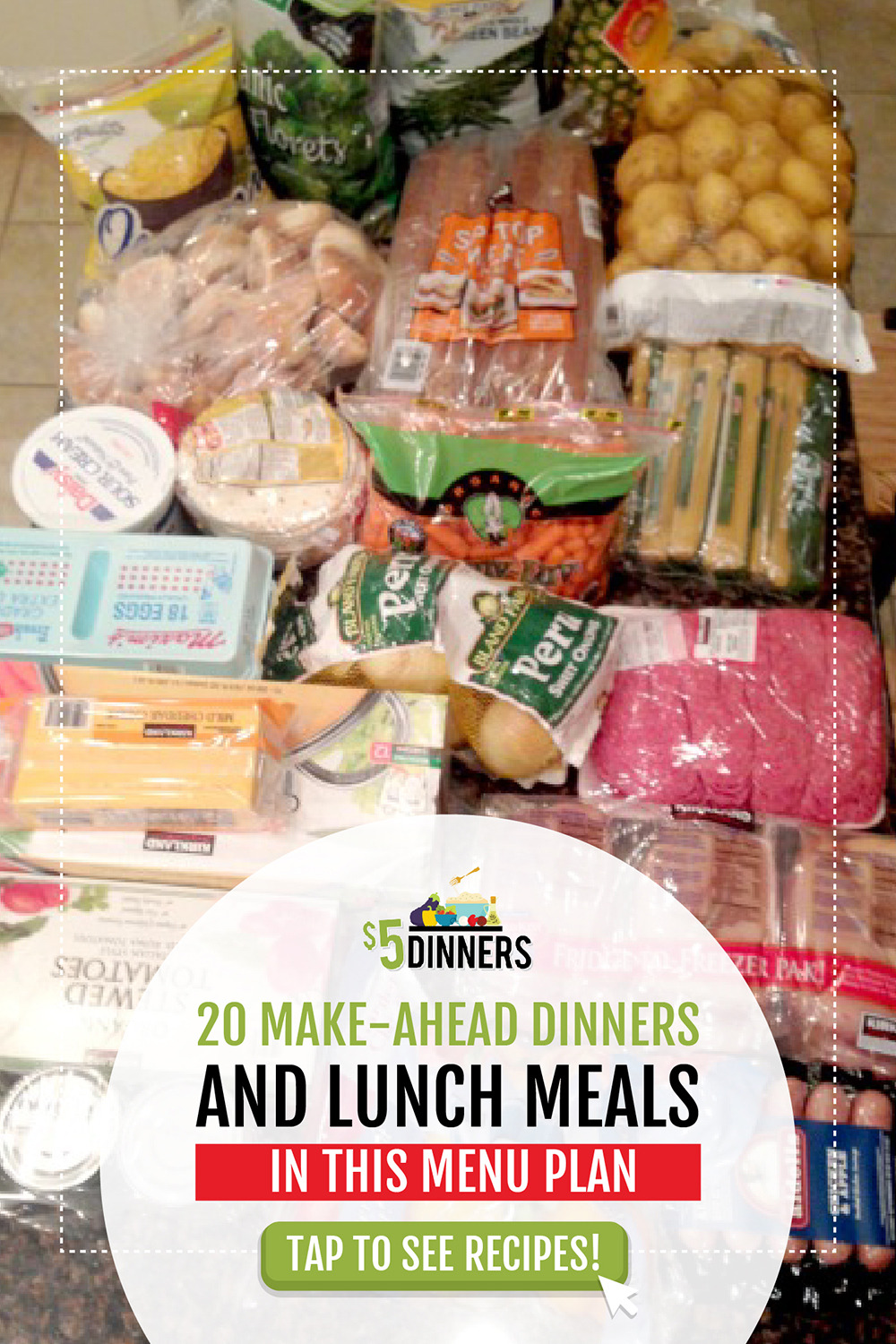 Disclaimer: I have no formal relationship with Costco and am not paid by them to share these plans. I created these plans to help myself (and you!) spend less money at Costco, while using up all the bulk ingredients without them going to waste. Hope they help your family as much as they help our family!