Looking for a simple dinner solution to get you through the summer?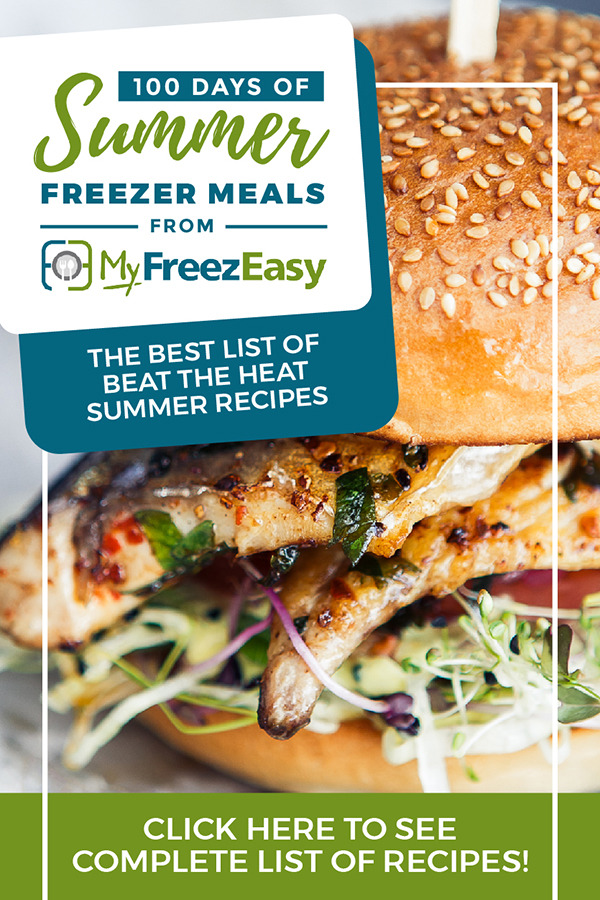 In the past we've done "31 Days" series about different kinds of meals and recipes. And if you loved those series, you will DOUBLE LOVE this from MyFreezEasy!
MyFreezEasy.com is my freezer cooking program and it's designed and set up to help make the dinner hour smoother and easier. Before I lose you, I need you to know that it's not "once a month cooking." It's shorter and way more efficient than that – it's really about getting 10 meals into the freezer that might last you about a month.
That's how I use it anyways – I make about 10-12 meals at a time and then make 2-3 meals from the freezer – usually based on our schedule or planned for days that I know I "won't be in the mood to cook."
(YES, even I have days when I don't want to cook! lol)
ANYWAYS…
MyFreezEasy is hosting a 100 Days of Summer Freezer Meals series this year and I'm SO STOKED TO SHARE IT WITH YOU!