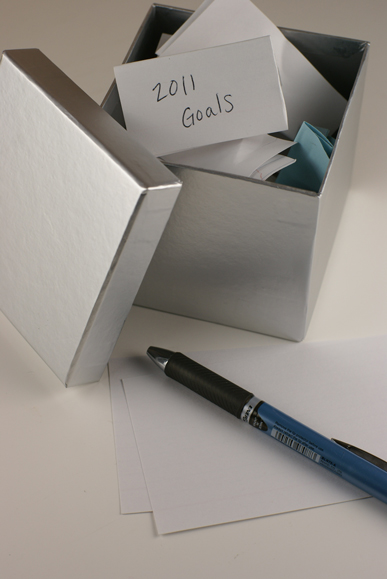 New Year's Feast. Traditions.
The time to celebrate the start of something new. To reflect upon the past year. To wonder what the new year will bring. And to
This week, I have been working hard on goals for 2011.
(When I was a kid, 2011 seemed like a year only found in science fiction books. Odd that it's already here and there are no flying cars or microwaves-like appliances that turn a tiny speck into a full size pizza in a matter of seconds. Like in Back to the Future 2, or was it 3?!)
I've been working on personal goals, business goals, blogging goals, financial goals and parenting goals. One of the main reasons I have been working on these goals…I will soon be put to the test. You see, Steve's family has this "goals and highlights" tradition that they share during the New Year's Day feast. And the first time I shared in a NY day feast, I very much felt like I was going to fail this test!
This year, I won't fail. I'll be ready with all my goals!
Food Traditions.
Lest we forget food traditions. Whether you're from the north, south, east, west, or somewhere in between, you probably have a New Year's Day food tradition. I remember my parents telling me that if I ate a black-eyed pea during the NY day feast, then I'd have luck for the coming year.  I believed it. Until I had kids of my own, and realized that this was probably just a line they were feeding me to get me to eat my bland, bland, bland, bland black eyed peas!
Or maybe not.  Maybe they really do bring luck.
Black-eyed peas. Sauerkraut. Sharing goals. Reflecting on the highlights. Black-eyed peas.
What are your family traditions for the New Year?! What foods do you always have at your New Year's feast?! What conversations do you have around the table at the start of the new year?!