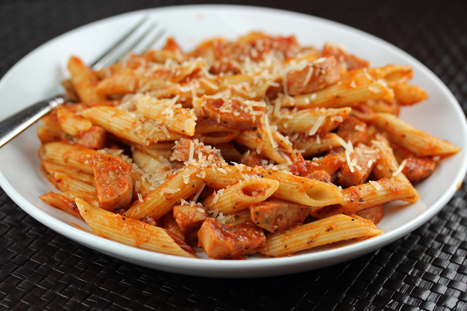 The $5 Dinners Weekly Meal Plan with Printable Grocery List
NEW FEATURE ALERT!
NEW FEATURE ALERT!
New this week, I'm excited to introduce a new way to save even more at the grocery store! Here is a consolidated shopping list for all of the above recipes that shows which ingredients are on sale near you, at which stores and for how much. It's courtesy of the free new website Grocery Server and works like magic anywhere in the US. You can use your own shopping lists too – simply type in your items and Grocery Server goes to work matching them with national coupons and weekly deals right in your neighborhood. You can also narrow the results to specific stores, items and deals, then print your final shopping list and go. Planning your shopping trip for maximum savings has never been easier. Give it a try!
Here are the recipes that are included in this week's printable list and "on sale" printable list…

The Recipes
And feel free to check out all the previous weekly meal plans with printable grocery list for other options!
Scroll down and you'll see a list of ingredients for each of the recipes included, in the order they are listed above. I'll include ALL ingredients, including many that you already have in your pantry, refrigerator, or freezer. If you have those ingredients, just don't click them!
Put a check mark by each of the ingredients, and a cute little box will appear at the bottom of your screen with your grocery list.  Once you've clicked all the ingredients you need, print your list and be on your way to the grocery store!
And don't forget to find out which ingredients are on sale at your store this week!
Ingredients List
[%printable-list:wmp_feb_21%]
If you are seeing this in an email or in your reader and you'd like to print your grocery list, then click here to access the list feature, which is only available on the website.
(And did I mention this is all FREE!!!!!)