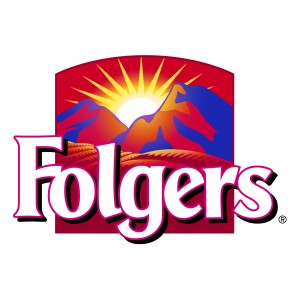 **Update:  Here are our 4 lucky winners…**

Sara B said, "I need a bold, strong cup of coffee in the morning to face the challenges and joys of raising my four wonderful children!"
Lori said, "I like a richly flavored coffee….none of that watery stuff for me! And I don't want a bitter aftertaste, so smooth is perfect!"
Kimberly said, "I want to win because I have a four-month-old who I'm trying to get to sleep on her own…which means I'm not sleeping much and NEEEEEED coffee!"
Danielle said, "I need caffeine to function most days! 🙂 and i am slowly teaching myself to like coffee instead of coke!"
All winners have been notified via email with further instructions.  Plus, don't forget to enter one last giveaway celebrating the release of One Dish Dinners…a month's worth of groceries, up to $300 here!  Open until April 30th.

Calling all coffee lovers?!? Have I got a morning java treat for you!
Do you know about this wonderful Folgers coffee variety…a dark roast coffee that offers a bold and smooth experience…Black Silk!?
Black Silk coffee brings to life the robust flavors of the morning and leaves behind the smoothest of tastes. Wake up to a bold, yet exceptionally smooth blend with a subtle smoky note. Black Silk coffee is just what fans of dark-roasted coffees are looking for, and it's the perfect coffee to make true believers out of non-bold drinkers.
Here's what I've got for you…
A sixth month supply of Black Silk coffee
A luxurious black silk robe
Classic red Folgers mug
Two biscotti
And I've got 1 of these to give away to 4 of you!!!
Entry details…
Giveaway Details
1. Contest ends Friday, April 15th at 5 pm EST. Winners will be announced back here on this post, and notified via email with further instructions.
2. Winner will be selected by Random.org.
**NOTE: If you receive the email newsletter and wish to enter this giveaway, click on the title of this giveaway to get to the site and leave a comment on the site with your name and email address to be entered!
*Disclosure: I did receive a prize pack from Folgers.