Garden vegetables and your favorite meat – all stirred up in one dish – make for a simple, healthy and quick meal!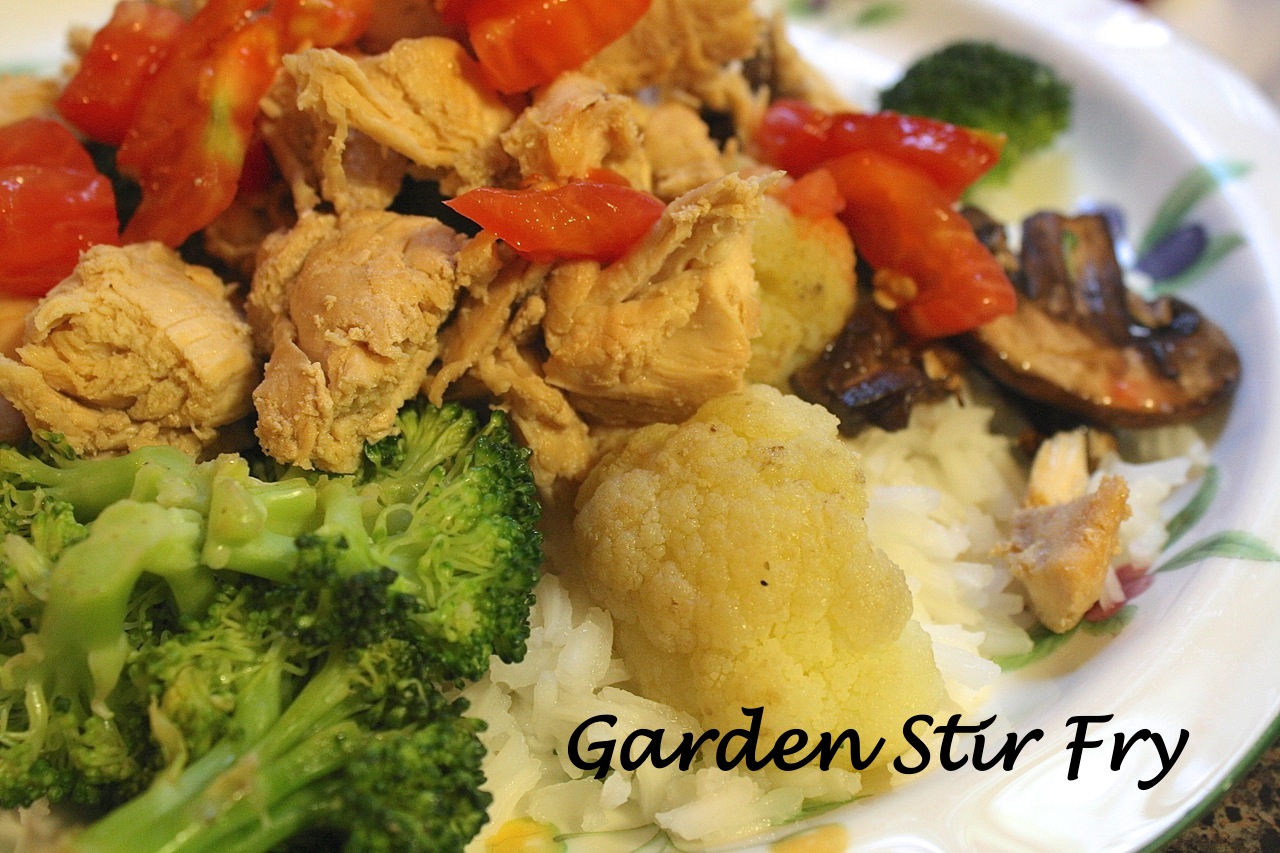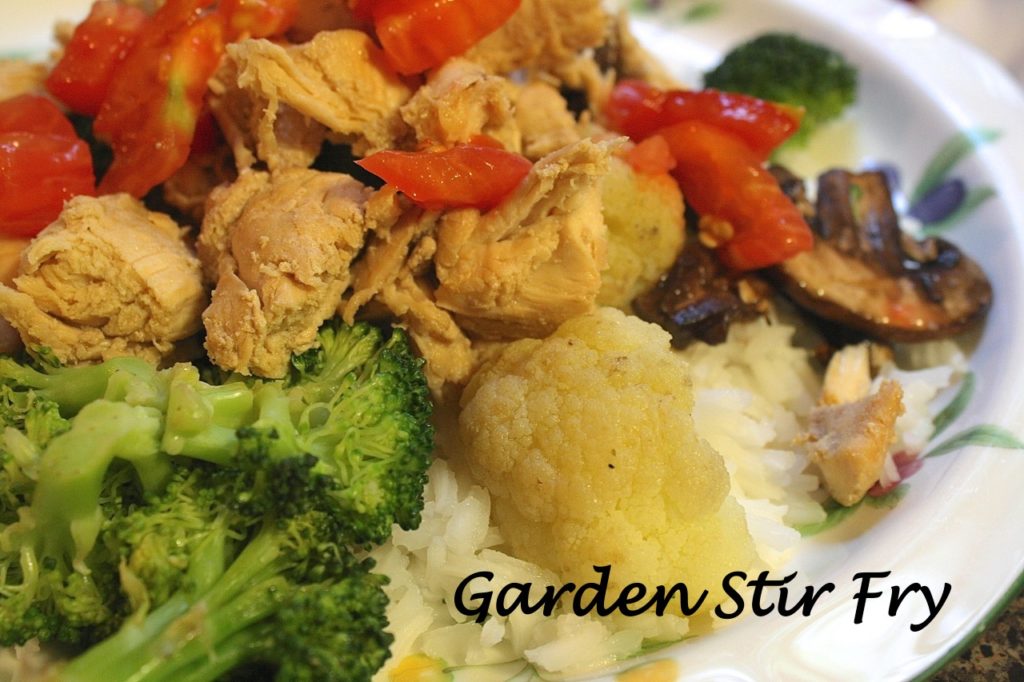 Each time I make stir fry, the ingredients vary. This time I used a medley of broccoli and cauliflower I found on sale in the produce section. Chicken breasts, sliced thin and seasoned with a bit of soy sauce. And topped with a sliced garden tomato after all else is cooked! Served over a bed of rice.
Not much meat is necessary because of the large amount of vegetables, making it perfect to feed my larger family. Even better, use leftover meat from another meal!
Ingredients
1/2 to 1 pound chicken breasts, sliced

1

cup

chopped broccoli

1

cup

chopped cauliflower

2

cups

sliced mushrooms

2

cups

cooked rice

2 tablespoons soy sauce
Instructions
Cook rice according to package directions.

Cook sliced chicken breast in soy sauce until no longer pink.

Add fresh vegetables of choice.

Stir, cooking until desired tenderness of vegetables.

Serve warm over a bed of rice.