A Weekly Planning Strategy from Erin Chase to Help You Stay Focused on Your Goals and Dreams
"How do you get it all done?!"
This is the #1 question that I'm asked and the answer is the following:
I'm uber intentional with my time and energy.
I'm a planner-planner-planner.
I've used this kind of system and setup for many, many years.
It's designed to help me stay focused on what's happening with my goals, our meal plans, and our day-to-day/week-to-week finances.
I will be sharing more about this in a Season 3 episode of The Erin Chase. For now, watch the video below and download the PDF to get started using it!
I have added a black & white and color version to the $5 Dinners Freebie Library. You can sign up to get instant access below!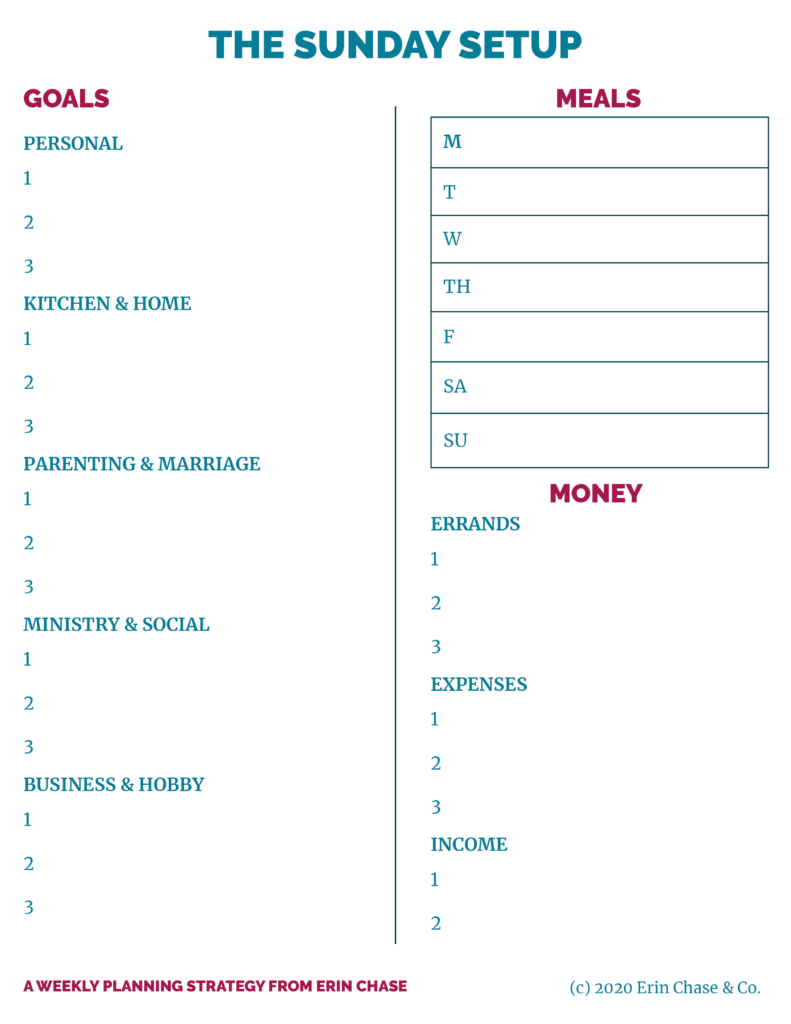 VIDEO: Explanation of The Sunday Setup and How I Use It Each Week
Download the Sunday Setup Printable PDF from our Freebie Library!
Order the Sunday Setup Tearpad Today!