Welcome! It's my hope that these resources help you spend less of your hard earned money on groceries…so you can use the savings to reach your financial goals. When you decide what you want to purchase, simply click the cover image and it will take you to where you can purchase it…either Amazon.
Please note that the top 3 cookbooks are physical cookbooks, which can be purchased from Amazon. The remaining products below are 'digital books' or meal plans that you can save to your computer, print out, or view on an e-reader device. You can find those in my $5 Dinners Store.
Now let's get you saving more money on groceries!
~ Erin
Cookbooks
Meal Plans & E-Cookbooks
$5 Meal Plan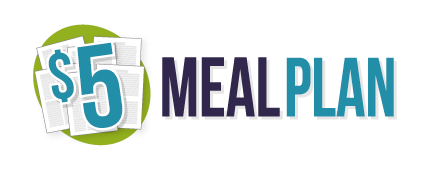 Join thousands of people who have taken the stress of meal planning out of their lives and became part of the $5 Meal Plan family. Sign up for a Free 14 Day Trial at 5DollarMealPlan.com!