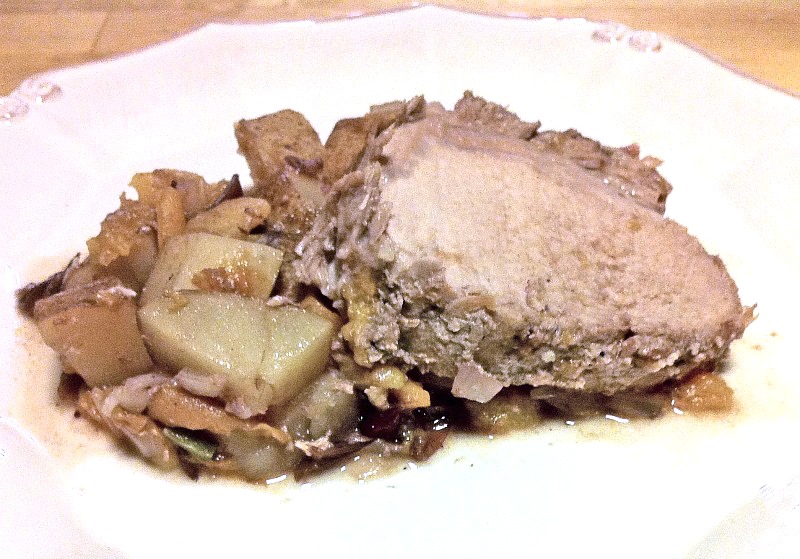 Sweet T has a delicious pork roast to share with us tonight! If only I had apricots on hand, I'd make this tomorrow!!!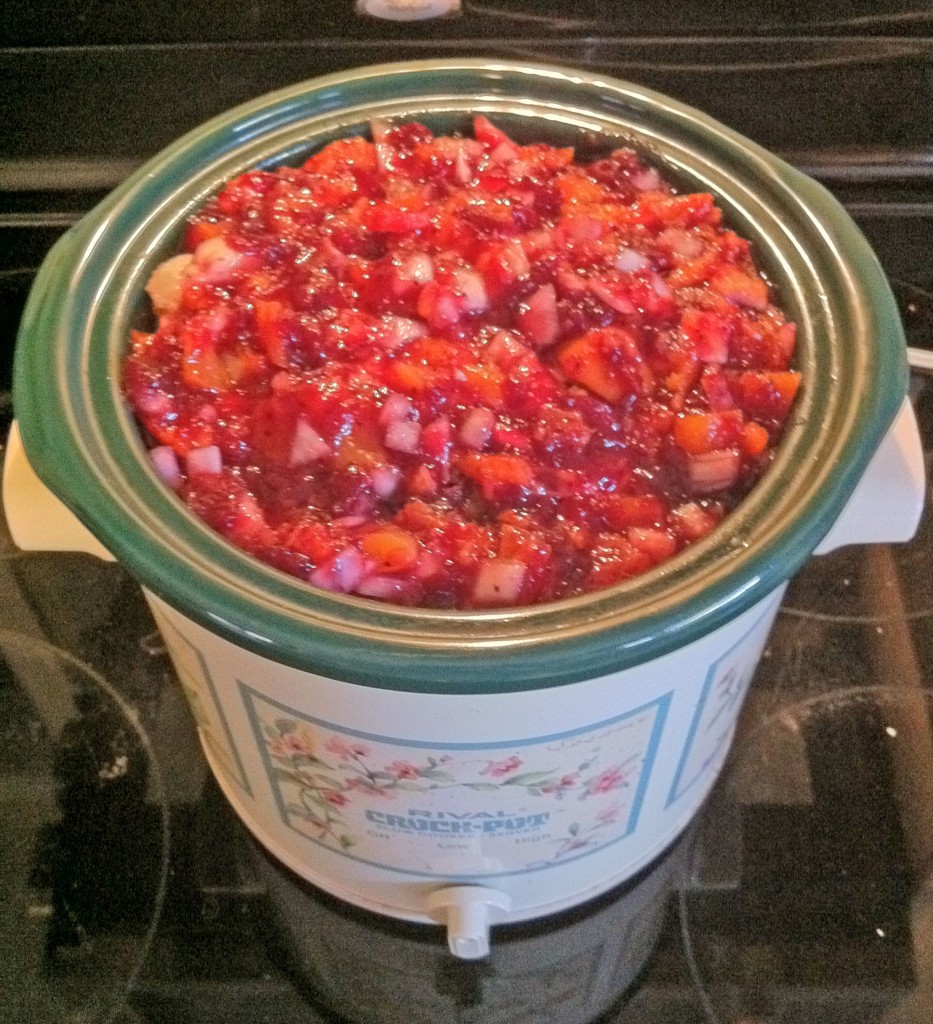 I made this recipe for my husband & my parents one weekend a couple of months ago, & they've all been raving about it since! It's got just the right combo of sweet with a little hint of spice. In fact, it was even requested by my husband for our special "Valentine's dinner date"!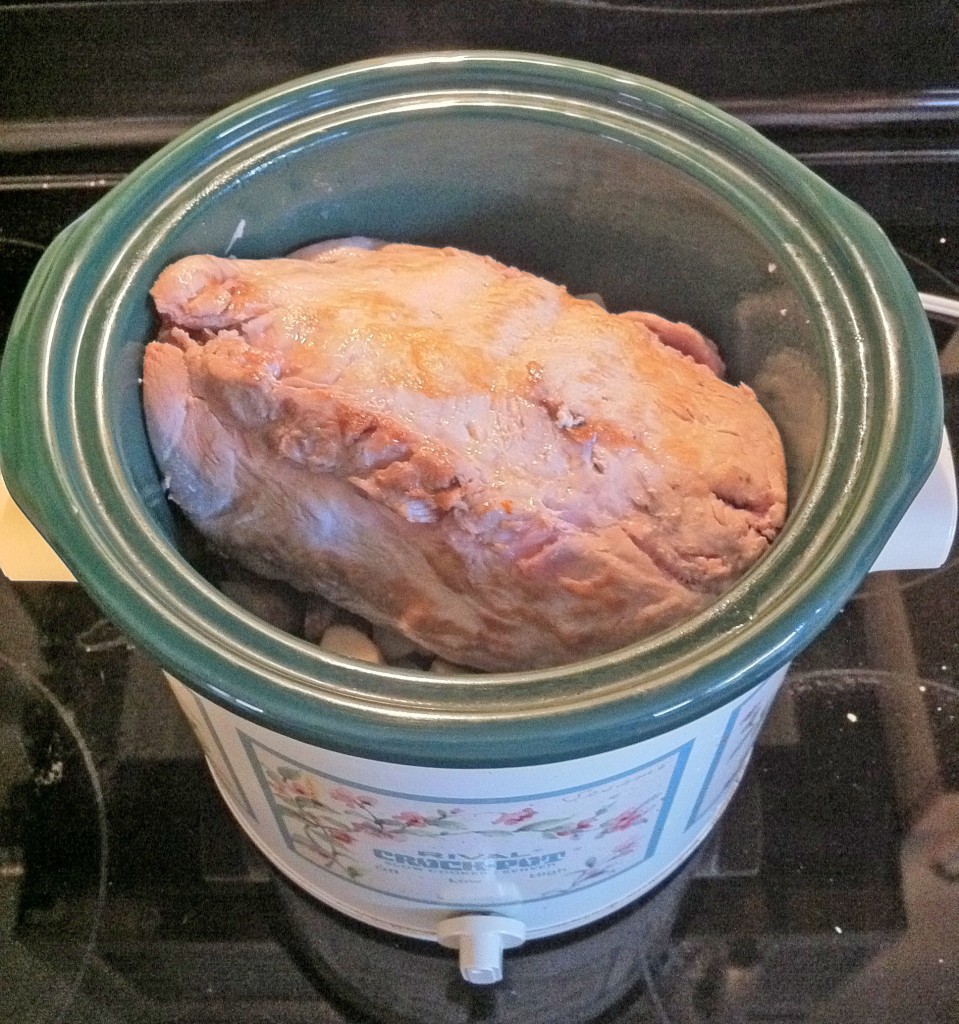 Browned pork roast sets on top of diced potatoes.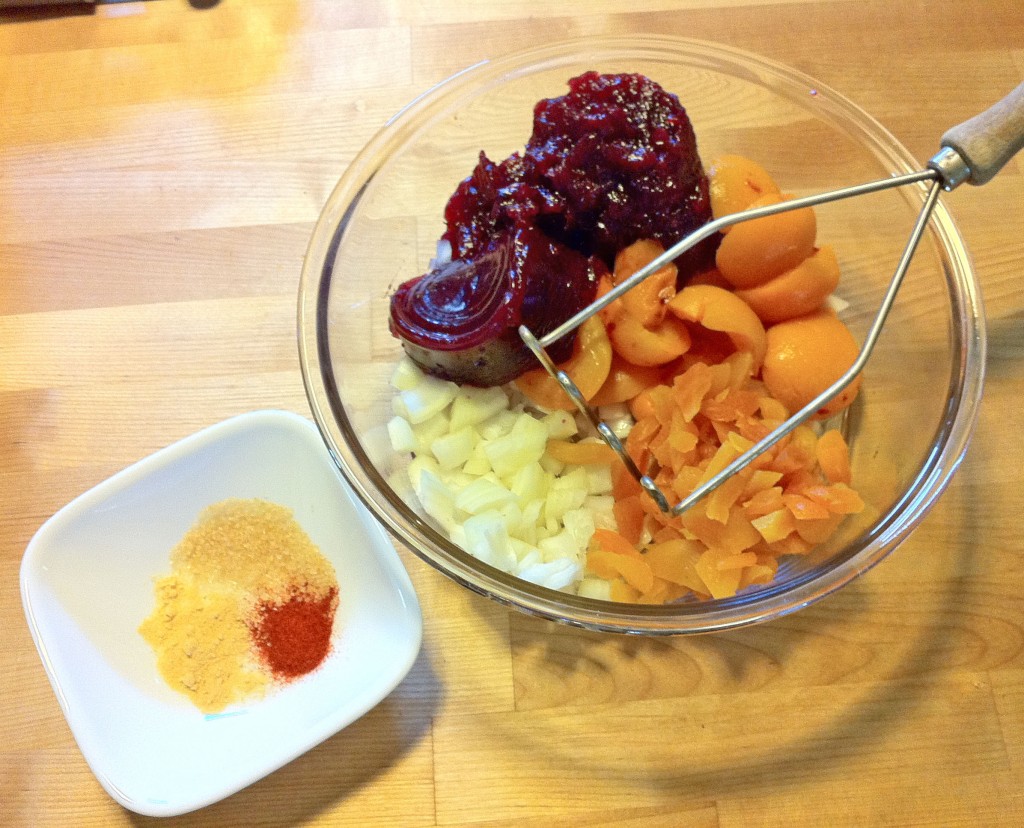 Mix up the apricots and cranberries with the spices.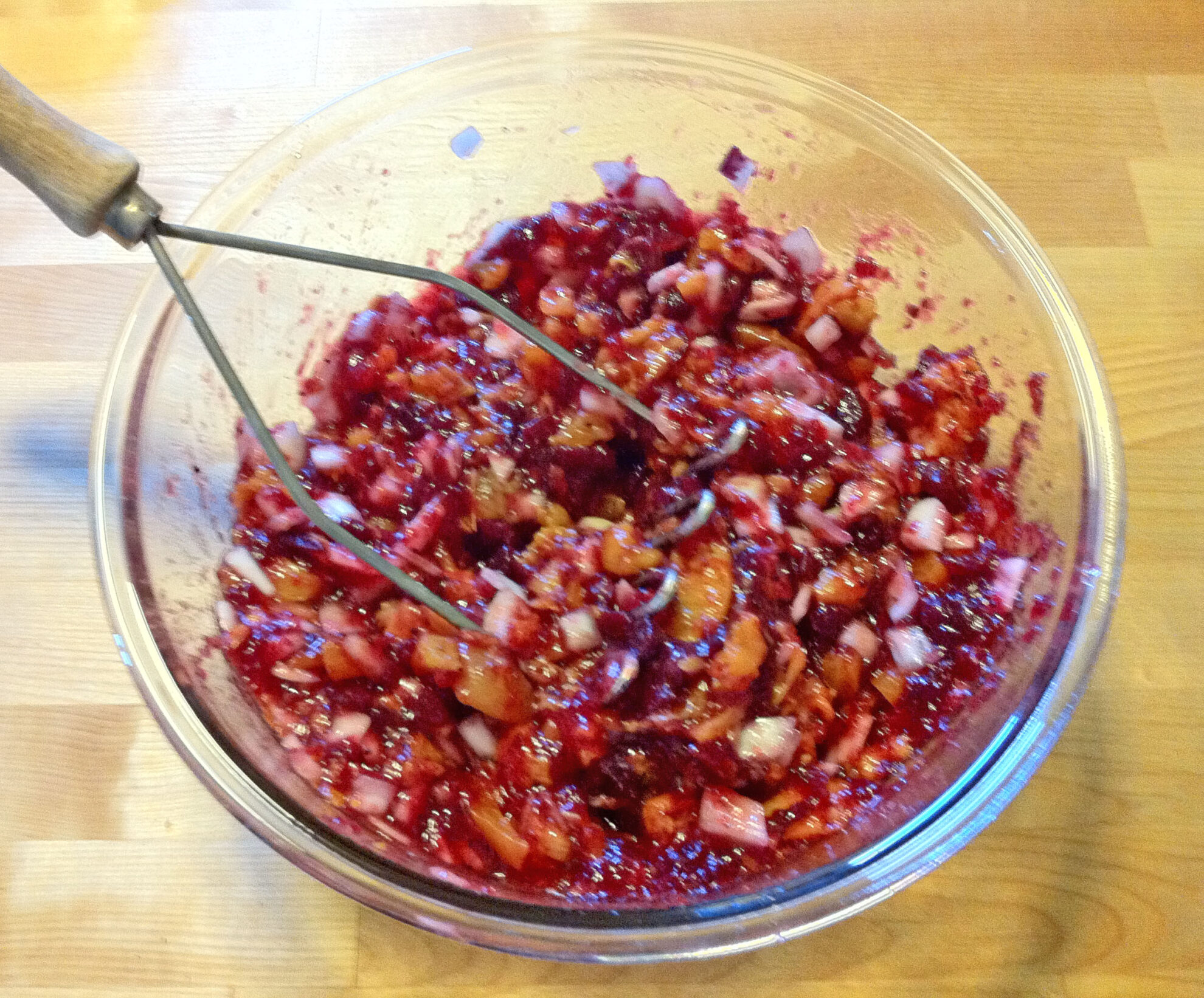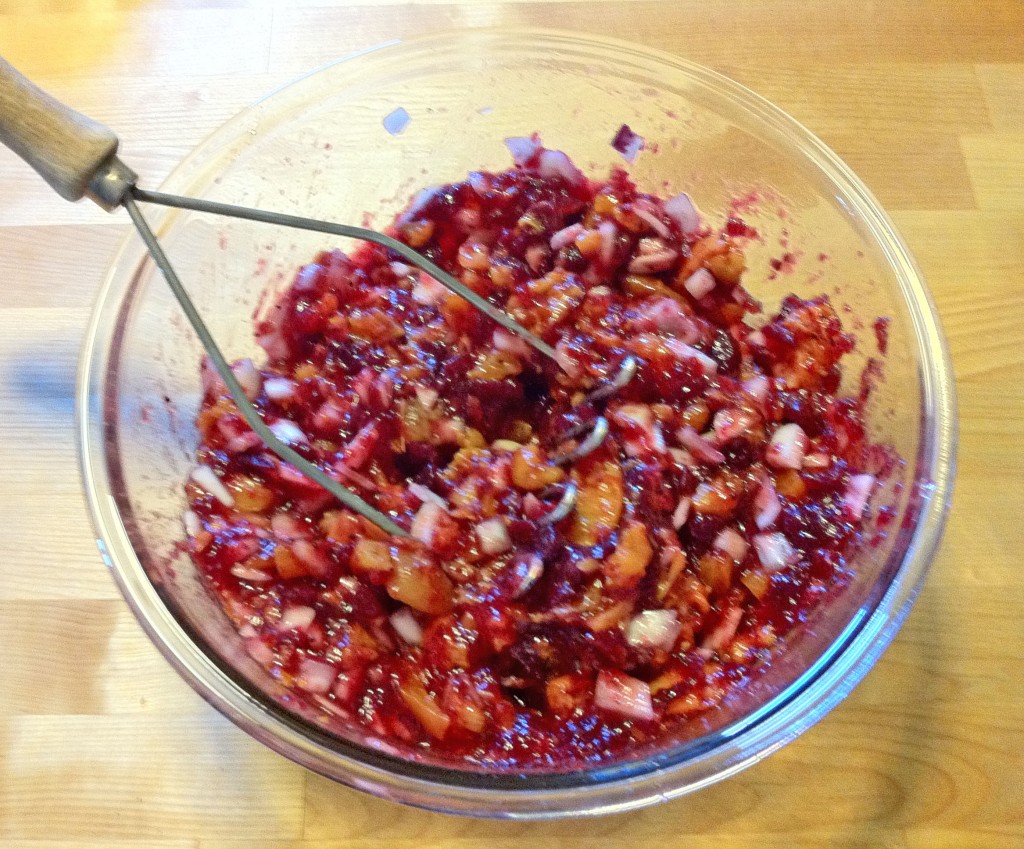 Pour "the relish" over top of the pork roast. Slow cook away…
Ingredients
Approx. 2.5 lb. lean Pork Roast

5

small

potatoes, cubed

1

small

onion, diced

1 can, whole-berry cranberry sauce

1 can apricot halves, in juice, drained

1/2

cup

chopped dried apricots

1/2 tsp. cayenne pepper

1 tsp. dry ground mustard

2 tsp. turbinado (or regular) sugar
Instructions
Lightly brown the pork roast on the stove top, just a minute or so on each side.

Spray the inside of the slow cooker with non-stick spray. Place the cubed potatoes in the bottom.

Place the browned roast in the slow cooker, on top of the cubed potatoes.

Put the cranberry sauce, the canned & dried apricots, & the diced onion in a large bowl, & use a potato masher to blend them together into what will end up looking sort-of like a "relish".

In a small bowl to the side, combine the sugar & other seasonings. I like to do this separately, because the ground mustard has a tendency to clump. Once these are mixed thoroughly, sprinkle them over your mashed-up "relish", & use the potato masher again to make sure it's well distributed.

Pour the mixture over the roast & potatoes, & cover. Cook on "low" setting for 5-6 hours, or until the roast has cooked through. Cooking time may vary, depending on your slow cooker.
My name is Sweet T, of Sweet T Studio, & I love to make things. What kind of things? Well, whatever looks beautiful, tastes good, or puts smiles on faces. I'm an interior designer by day & a blogger by night. Usually I write about Design, Travel, & Crafts – but since I love to eat, dislike spending money, & have a skinny husband who eats whatever he wants, my other hobby is trying new frugal & non-fattening recipes. Please come visit me at Sweet T Studio for more recipes like this, & loads of other great information!