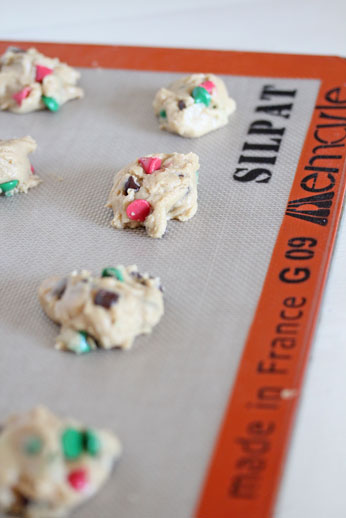 And, the winner is…
Janet K.
Congratulations to Janet, and we want to encourage everyone to enter additional giveaways on $5 Dinners including a George Foreman Grill and Thermos Lunchbox Goodies.
Winner has been notified via email with further instructions.
******
I love these baking mats.
I do.
I use them every.time I bake cookies.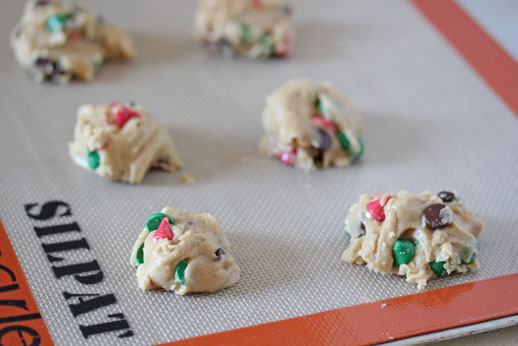 There's just something about they way the cookies bake and melt to perfection when on the baking mat.
I also love that I can slip the baking mat off the cookie sheet, right onto the cooling rack…and somehow it helps the cookies cool more evenly. The mat holds the heat somewhat, but let's the cookies cool down at the same time. (It seems to me anyways.)
Couple of other things I love.
No greasing the baking sheets. Easy to clean.
The SilPain baking mat is new to my collection, but I love how makes the perfect crust and evenly browns the bread. (It's designed to do so!)
And the Roul'pat mat is not only perfect for rolling pie crusts, cinnamon rolls and the like without the need for extra flour, but also for crafts. I used it the other day for one of the boys' Thanksgiving craft. (I was going for super easy clean-up, and it worked!)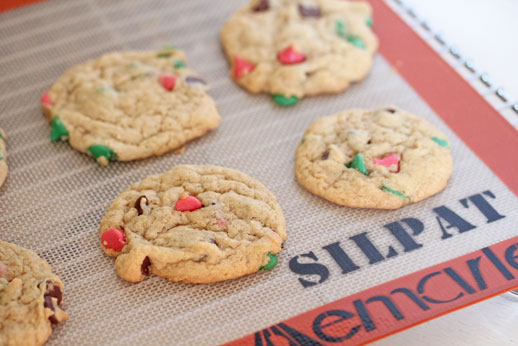 See.
Perfection.
This week, I've got a set of 3 Silpat Baking Mats to give away to 1 winner…
Check out the entry details below…good luck!
Contest Details
1. Contest ends Thursday, December 6th at 9 am EST. Winners will be announced back here on this post, and notified via email with further instructions.
Entry #1: Leave a comment sharing your favorite holiday cookie or baked good.
Entry #3: Tweet the following: Bake to perfection this holidays! Win a Silpat Baking Mat pat from @5dollardinners! http://bit.ly/silpatgive

Please leave separate comments for each entry.
Giveaway open to US residents only.
2. Winner will be selected by Random.org.
**NOTE: If you receive the email newsletter and wish to enter this giveaway, click on the title of this giveaway to get to the site and leave a comment on the site with your name and email address to be entered!
*Disclosure: I did receive similar products as part of this giveaway. Opinions are my own. And yes, I always use Silpat mats when baking!