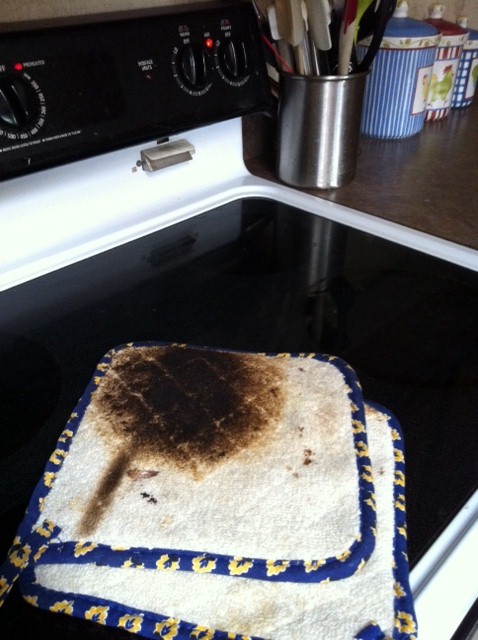 See that little red light back there.  It means that a burner on the stovetop is still hot.
It also means that it's probably not a good idea to put oven mitts right on top of the smoking hot burner.
(I'm just thankful that I was standing right there to smell it before it burst into flames.)
Keepin' it real friends!