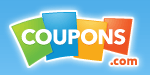 It's another new month, which means coupons have been reset and new printable coupons have been released!!!
Great coupons at Coupons.com this month are:
$1/2 Ball Park Franks (Walmart)
$1/1 any Ball Park Frozen Snack
$0.55/1 Claussen Pickles jar
$0.50/1 any Flatout Thin Crust Pizzas
$0.40/1 any Frigo Cheese Heads String Cheese 6 ct or larger
$0.75/1 Multi Grain Cheerios or Multi Grain Cheerios Peanut Butter Cereal
$3/1 any Hormel Party Tray
$0.50/1 any Mountain High Yoghurt 32 oz
$0.50/1 any Muir Glen product
$0.75/1 any Progresso Kitchen Favorites or Wanchai Ferry Dry Dinner Kits
$1/2 any Ragu Sauces 16 oz or larger (Walgreens)
$3/2 any Starbucks Coffee packages
$1.50/1 any Stouffer's Family Size Entree 25-41 oz
$0.75/1 Yoplait Light Yogurt with Granola
There's also a couple new/reset HIGH value personal care coupons including:
$6/2 any Schick Disposable Razors
Buy 1 Schick Hydro Silk Refill, Get a FREE Razor (up to $12.99!)
$2/1 any Schick Intuition Razor or Refill
$4/1 any Schick Quattro for Women Razor or Refill
Print these and many more at Coupons.com
Other Valuable Online Coupon Resources
Looking for a coupon for an item on your shopping list? Or a coupon for your favorite product? Be sure to check for it in my coupon database!
Most coupons can be printed twice. Just hit "back" on your internet browser to go back to the beginning of the list to print your favorite coupons a second time. And remember that each company sets a limit to the TOTAL number of coupons that can be printed. So the popular coupons will "disappear" after they have reached their print limit. So print today and you won't miss out on the coupons you want!
Happy Coupon Hunting, Printing and Clipping!