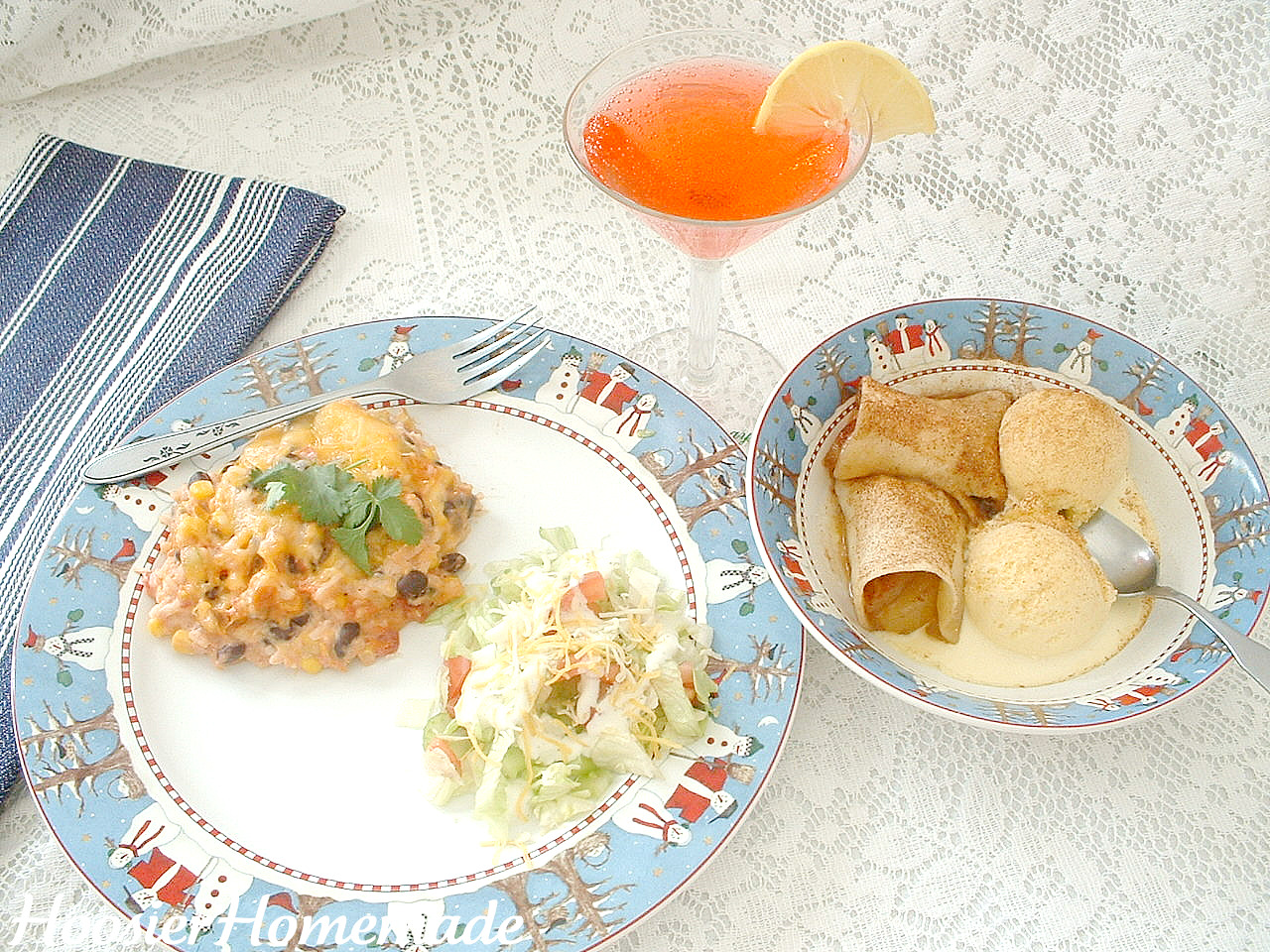 I had the pleasure of sitting with Liz from Hoosier Homemade at dinner when I was in Nashville!  She's the real-deal!  And she's got a fabulous dinner to share with us tonight…complete with dessert too!
Cooking a special dinner for my family, including 3 teenage boys, is one of the things I love to do. Trying to keep our grocery budget down, can sometimes be a struggle, especially when I want to create a meal with a main course, side dish, dessert and a special drink.
This Mexican Fiesta fits our budget perfectly.
For the Main Course, I made this Southwest Vegetarian Bake. I will have to admit, I wasn't quite sure how this dish would go over in my house full of teenage boys. In fact, when my husband asked what I was making, and I told him Vegetarian, he kind of groaned at me, but later had a second helping. Adding beans and rice to the dish not only kept the cost down, but also gave us good nutritional value (even if I did use white rice)
Ingredients for Southwest Vegetarian Bake
3/4 cup uncooked brown rice ($.33)
1 1/2 cup water
1 can (15 oz) black beans, drained & rinsed ($.68)
1 can (11 oz) Mexicorn, drainer ($.59)
1 can (10 oz) diced tomatoes and green chilies ($.55)
1 cup salsa ($.48)
1 cup sour cream ($.40)
1 cup cheddar cheese, shredded ($.52)
1/4 teaspoon pepper
1/2 cup chopped red onion (didn't use)
1 can (2 1/4 oz) sliced ripe olives, drained (didn't use)
1 cup Mexican cheese blend, shredded ($.52)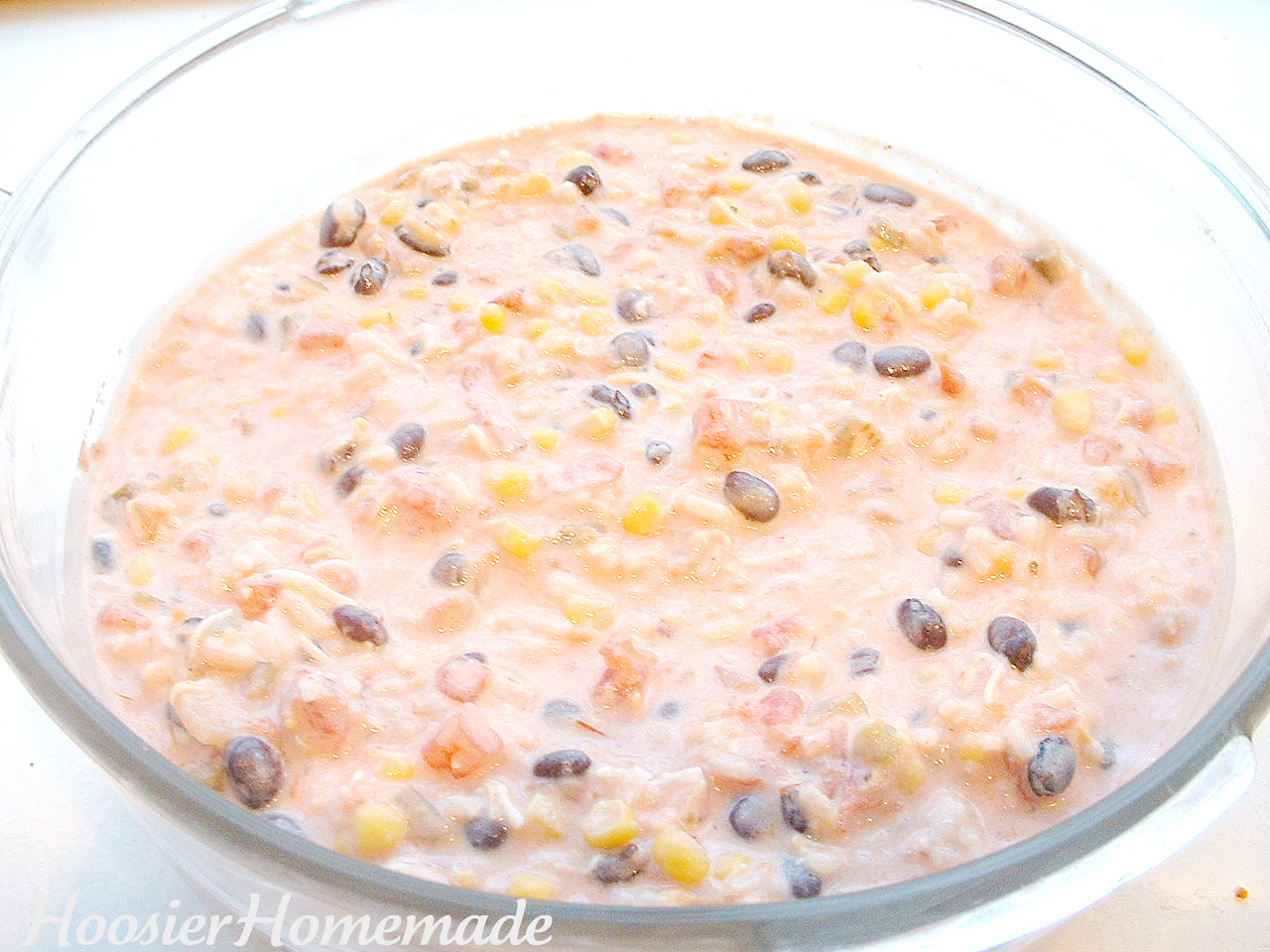 Directions:
In a saucepan, bring rice and water to a boil, reduce heat, cover and simmer for 35-40 minutes or until tender (or cheat and make instant rice like I did
)
In a large bowl, combine all ingredients, except onions, olives and Mexican cheese. Transfer to baking dish, sprinkle with onions and olives.
Bake, uncovered at 350 degrees for 30 minutes. Sprinkle with Mexican cheese, bake 5-10 minutes or until cheese is melted. Let stand 5-10 minutes before serving.
Total cost for Southwest Vegetarian Bake  $4.07 to make a full recipe, I froze half because it made tons, making the cost $2.04. I served it with a side salad, cost $.56
Note: This dish would also make a great dip and you could make some Homemade Tortilla Chips to go with it, for a yummy treat.
Ingredients for Apple Enchilada Dessert
1 can (21 oz) Apple Pie Filling ($.60/used half a can)
6 (8 inch) flour tortillas (.48)
1 teaspoon ground cinnamon
1/3 cup margarine
1/2 cup white sugar
1/2 cup brown sugar ($.50 for sugars and margarine)
1/2 cup water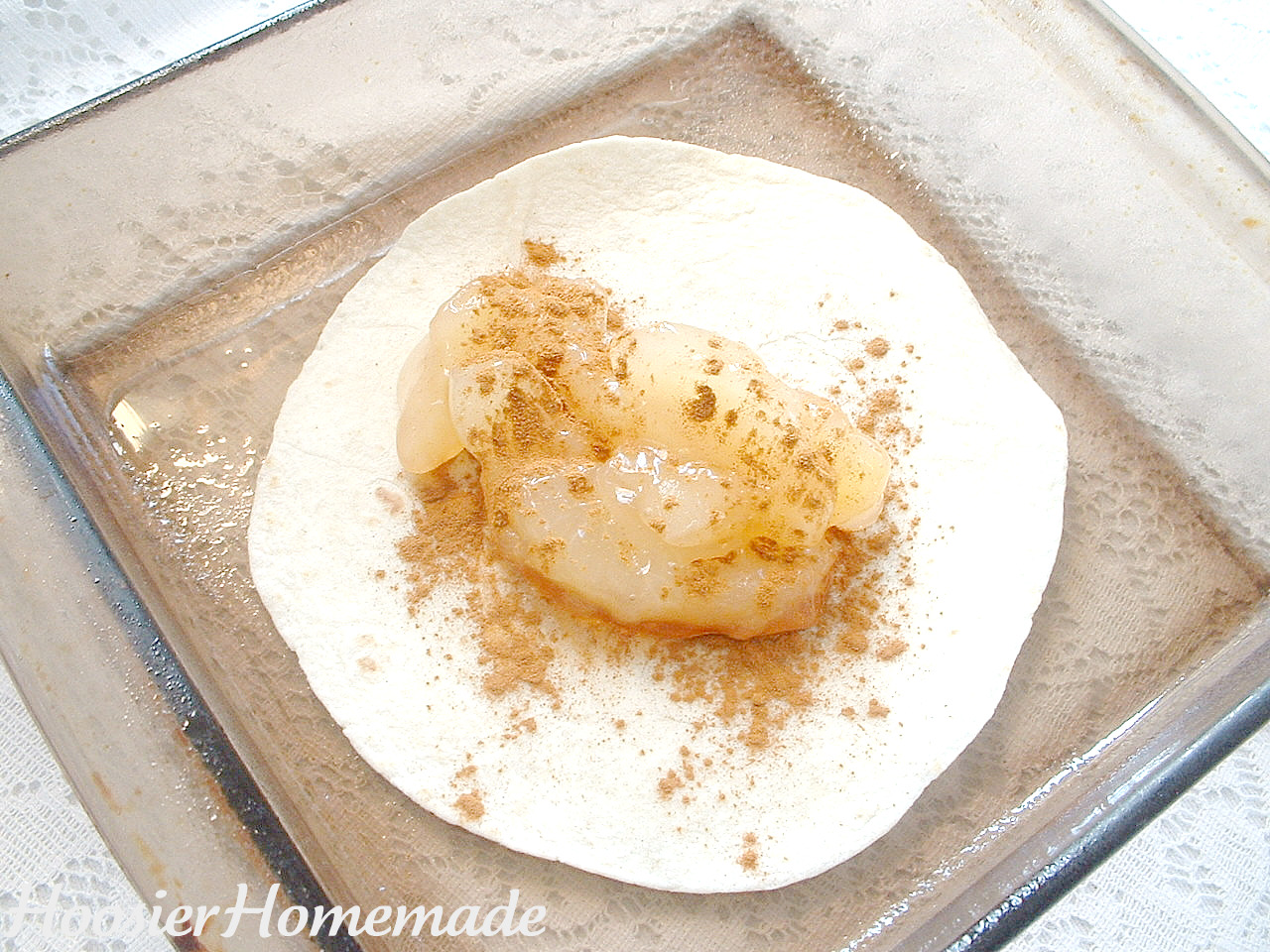 Directions:
Sprinkle a little cinnamon onto tortilla and then spoon fruit evenly, sprinkle with more cinnamon, roll up tortilla and place seam side down in baking dish.
Combine margarine and sugars in a saucepan and bring to boil on stovetop, reduce heat and simmer for 3 mintues. Pour over tortillas, sprinkle with more cinnamon.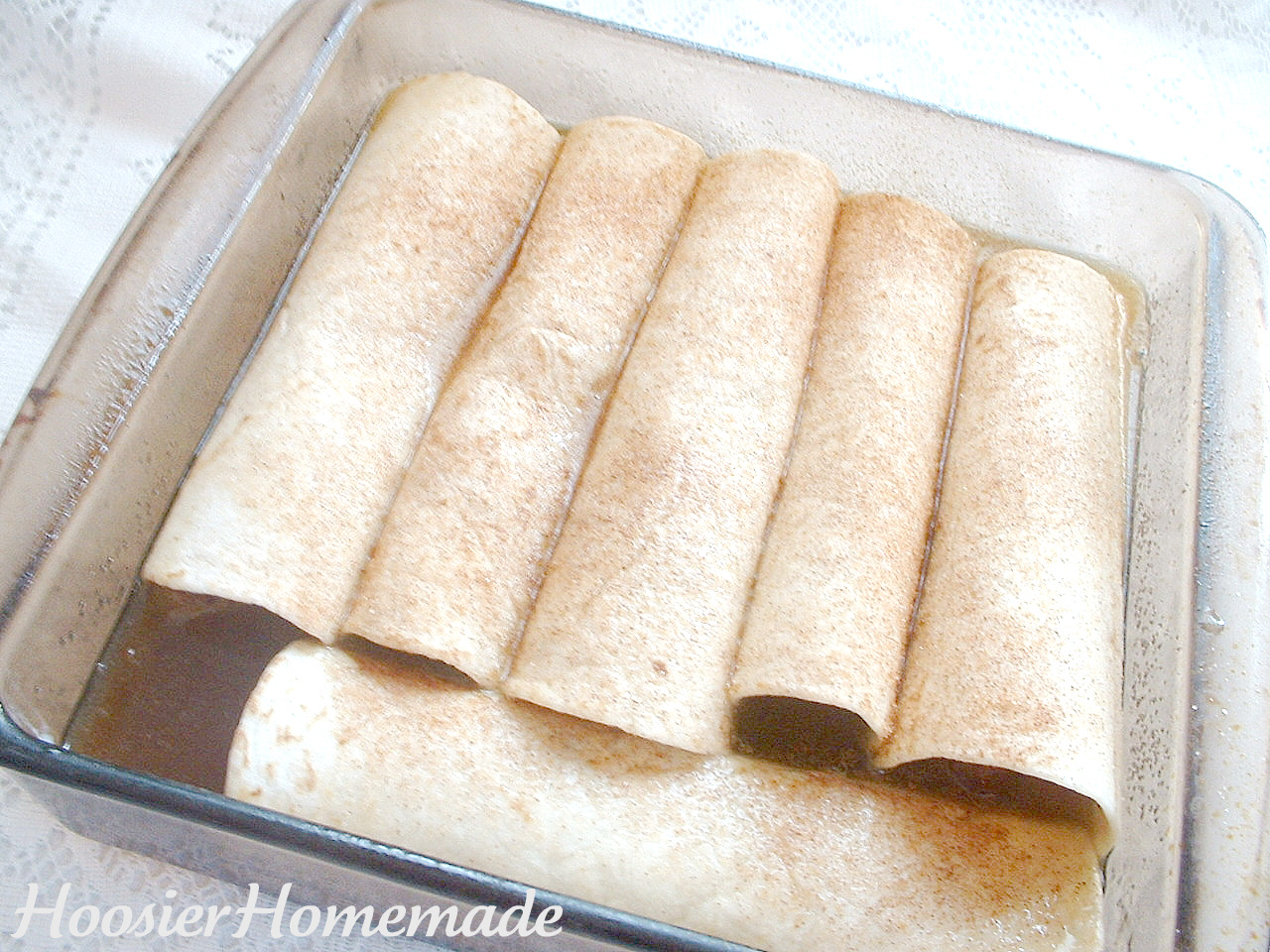 Bake at 350 degrees for 20 minutes.
Serve whole or cut in half for 12 servings, add some Ice Cream and a sprinkle of cinnamon sugar for a yummy presentation.
Total cost $1.78 including ice cream.
Note: This dessert was really good, it would also be good with raisins added to the apples or even cherry pie filling.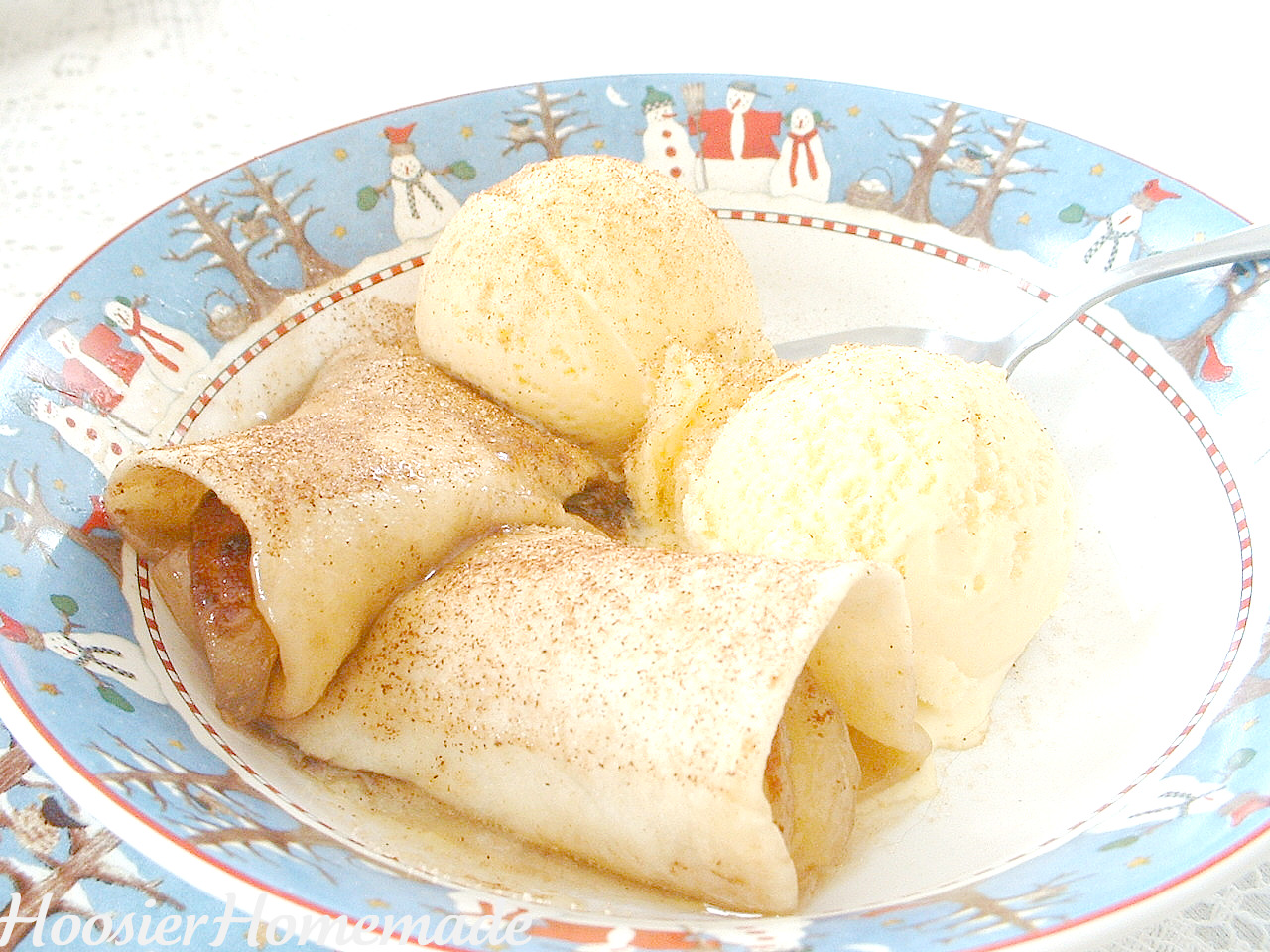 For our special drink, I served, a simple Sangria type drink, Kool-Aid mixed with Sprite. ($.25)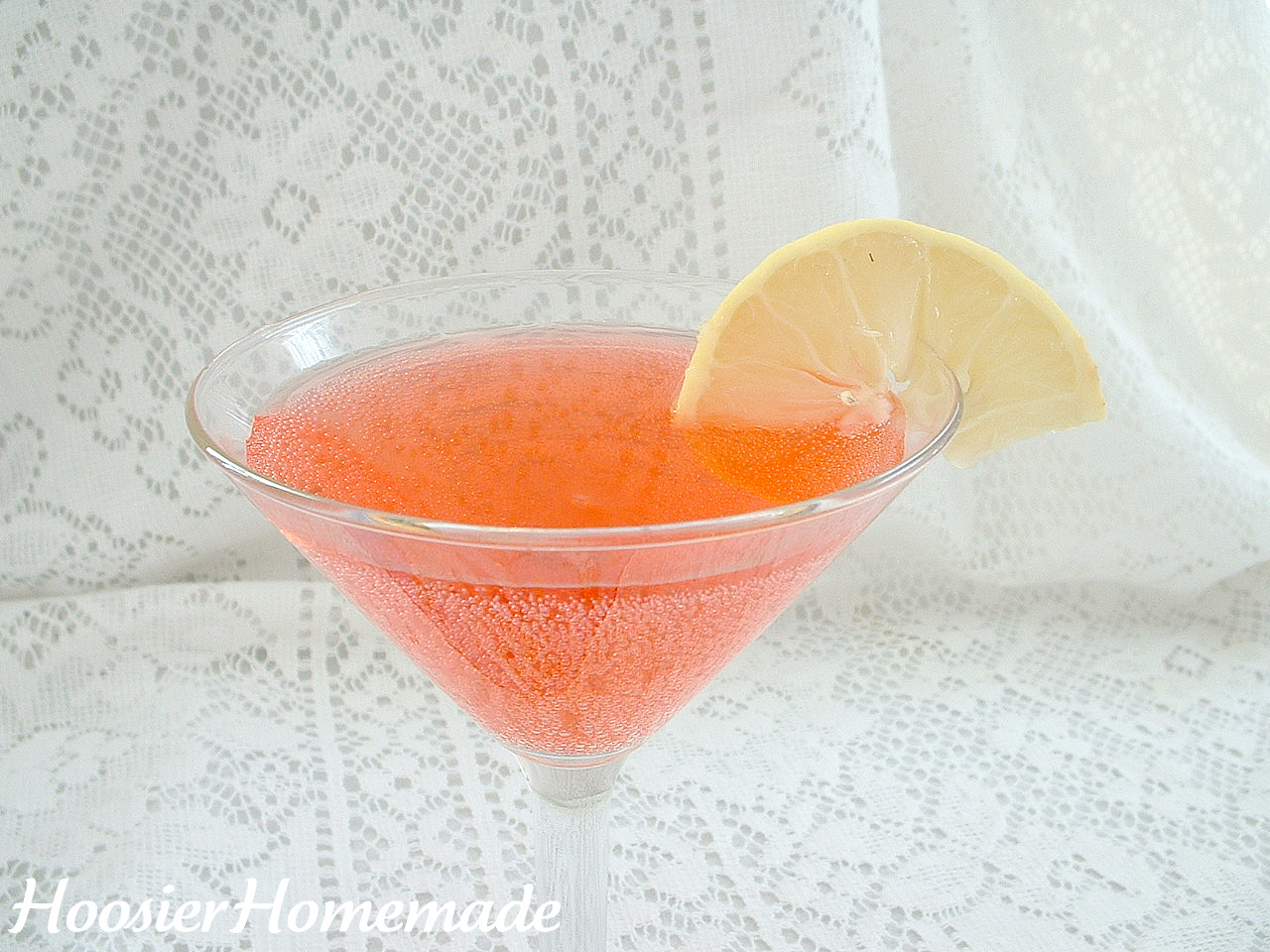 We all enjoyed this Mexican Fiesta, it will definately make it onto my monthly menu plan in the coming months.
Total cost for our special dinner $4.63 and we had some leftovers.
Liz is a SAHM of 3 teenage boys and happily married for 20+ years. She shares lots of homemaking tips including her love for baking, cooking and decorating. She hosts the Cupcake Tuesday blog carnival with lots of cupcake creations.