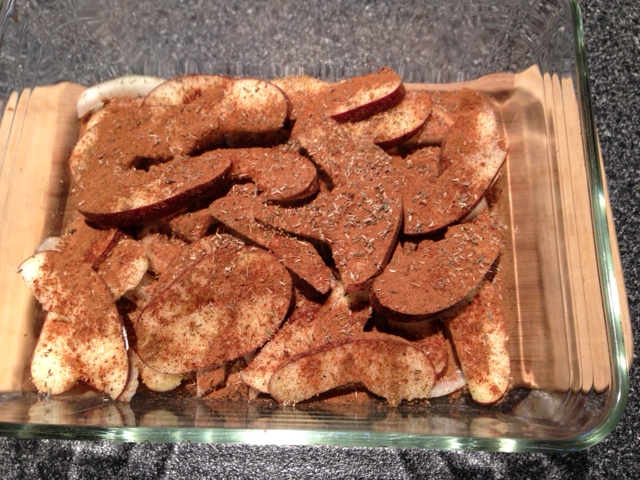 Here is a fresh twist on the old staple of pork and apple sauce.
Ingredients
2 pork tenderloins

1 tablespoon oil

1/2 onion, thinly sliced

1 apple, cored and thinly sliced

1 teaspoon thyme

1 teaspoon cumin

1 teaspoon cinnamon

1/2

cup

white wine or water
Instructions
Preheat oven to 350 degrees.

Arrange sliced onions, apples and seasonings in an oven proof dish.

Pour wine or water over the mixture.

Heat oil in a large fry pan. Brown the pork tenderloins on all sides.

Arrange the tenderloins on the apple mixture.

Spoon some apple mixture over the tenderloins.

Bake for about 20-25 minutes until cooked through.

Remove from the oven and let rest for about 10 minutes before slicing.

Serve slices of pork with the apple mixture.