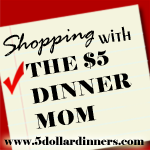 I've got 2 weeks of shopping trips for you today…
Kroger Last Week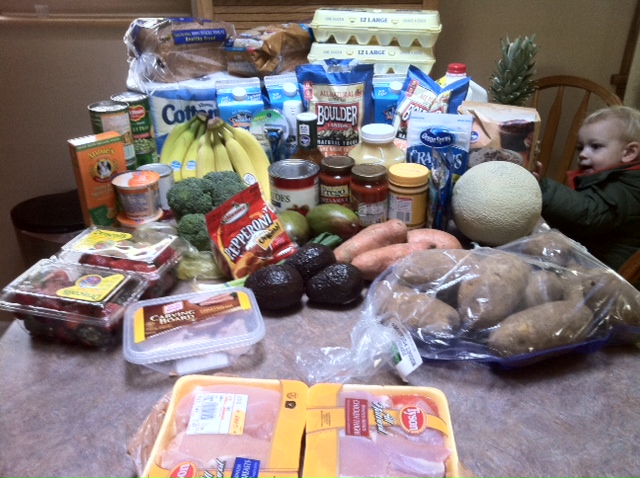 We have a little visitor!
Tyler snuck into this photo…he was after the bag of chips or the craisins…I can't remember!
This is my shopping trip from 2 weeks ago. Mostly the basics…and other than the $.49 Blue Diamond Almond milk deal (which is still going on!), it was just a typical trip.
The chicken was $1.99/lb, and I grabbed some chicken thighs so I could make up a "slow cooker freezer pack" of Slow Cooker Sweet Potato and Chicken Curry for when I'm out of town again later this month.
Also, snuck in a box of macaroni and cheese (it was a moneymaker with this Facebook coupon and the Mega Event sale), so I grabbed one for Steve and I to enjoy as a late night snack. (Since the boys can't have boxed mac n cheese.)
I also grabbed 2 big things of TP, using a $3/2 coupon I had from a store mailer.
This Week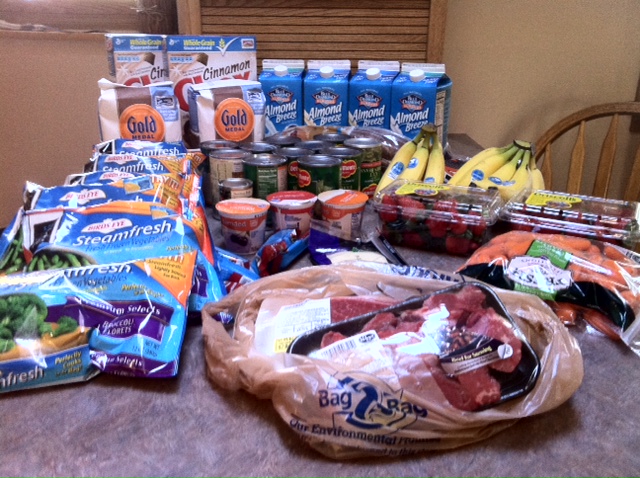 I rocked the mega event again this week. Stocked up on frozen veggies, canned veggies, and got yet another $4 catalina for the Almond Milk.
Also, grabbed some stew meat that was marked down and a pot roast…both for "slow cooker freezer packs." I've discovered that they are the simplest way for me to leave food behind for my guys while I'm on the road.
Also, this was mostly a "stock-up" trip…because we will be with family most of the rest of this week for my brother's wedding. And most of our meals will be provided during all the festivities!
Total spent at Kroger Week #1: $82.17
Total spent at Kroger Week #1: $62.76
Total for the month: $144.93

My grocery store's ad scan and my "Shopping FAQ!"
Thanks to Andrea at Savings Lifestyle and Marcy at Stretching a Buck for posting the best deals and coupon matchups at my stores each week! Find the coupon match-ups for your grocery store at The Frugal Map!