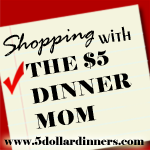 It's a 2 for 1 deal today friends! I just could not get my shopping trip post together last week. And I'm OK with that. It's happened before and it will happen again!
But I wanted to share it with you with this week's post.
Kroger – May 2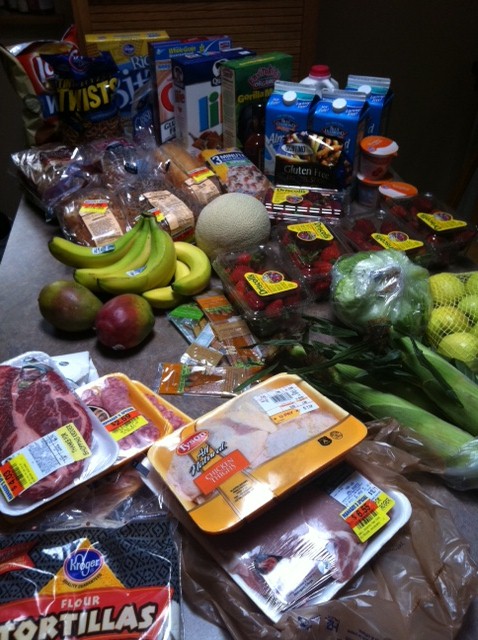 This shopping trip was all about Steve. I knew that I would be away most of the week, so I asked him if he wanted "all the grocery budget."
So, what then do you want me to get for you?!
Steak, salmon, breakfast sausage, brats, Life cereal…
Done!
I got everything on his list, plus a few snacks for our travels, and the usual milk, produce and cereal.  And as I put the groceries away and did a "meat" inventory, I realized that we probably have enough to last the next few weeks!
*HOT DEALS*
Produce
$1 mangoes, $.69 lettuce head, 4/$1 corn,
bananas, apples, strawberries
Meats
3/4 lb fresh salmon fillets
breakfast links
$.99/lb chicken thighs
Manager's Specials
family pack pork chops
brats
steak
couple loaves of sandwich breads and french loaf bread (Perfect for Pizza Loaves!)
Total spent at Kroger – May 2: $94.29

Kroger – May 9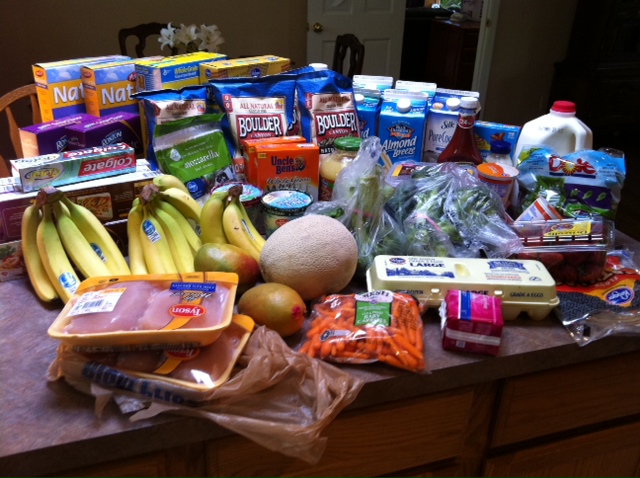 Finally…finally…finally!
A good sale. And some great coupon matchups!!!
Plus I received 4 free item coupons in my "best customer" coupon packet that came last week. Double Whammy!!!
Free
Dole salad – store coupon
1 lb. baby carrots – store coupon
Colgate toothpaste – store coupon
Box Cheerios – store coupon
Carefree pantiliners – newspaper  coupon
1 Pure Coconut Milk – love using this for smoothies! – $1.99 sale price, had $2 catalina
2 Mom's Best cereal – $.99 sale/store promotion, coupon
8 boxes Ronzoni pasta – $.49 sale/store promotion, $1/2 coupons
Hot Deals
2 $.29 Uncle Ben's Rice – coupon
4 $.49 Boulder's Chips – coupon
2 $1.49 Carving Board meats – used 2 $1.50/1 coupon from house party
Produce
$1 mangoes, $1.25 strawberries, $1.50 cantaloupe, bananas
$.99 broccoli – GREAT price! Stock up and blanche them!!!  More on blanching and  stockpiling vegetables!
Free carrots and lettuce
Meats
$1.88/lb chicken breast sale, bought 2 packs…will grill them both along with another pack I have in the freezer…more on "Batch Grilling."
Total spent at Kroger – May 9: $60.47

Total for the month: $154.76

My grocery store's ad scan and my "Shopping FAQ!"
Thanks to Andrea at Savings Lifestyle and Marcy at Stretching a Buck for posting the best deals and coupon matchups at my stores each week! Find the coupon match-ups for your grocery store at The Frugal Map!