This giveaway is now closed. And, the winner is…
Jenna says, "I subscribe to your daily emails and am a fan on Facebook."
**Congratulations to Jenna who has been notified via email with further instructions.  Also, everyone is invited to enter the $5 Dinners new giveaway for a New Windows Phone 7!  Remember you can enter once per day from now until November 29, 2010!**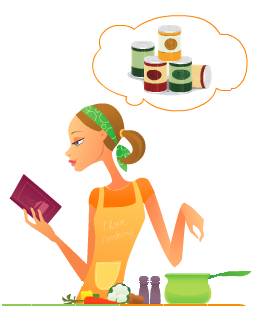 Can we pay for your Thanksgiving feast?!
I would love nothing less than to provide you with the funds to pay for your meal next week! $100 should do, I hope!
This week, we're giving away a $100 gift card to the grocery store of your choice!
A great way to save time and money, without sacrificing nutrition and great taste to your dish is by just adding one canned ingredient!  How can we do this for Thanksgiving?!
(Besides using canned pumpkin to make pumpkin pie!)
Try adding a can of sweet potatoes or spinach to mashed potatoes.
Maybe you bought too many  cans of cranberry sauce?!  Use it to top your favorite meatloaf recipe for a delicious, tangy twist on a family favorite!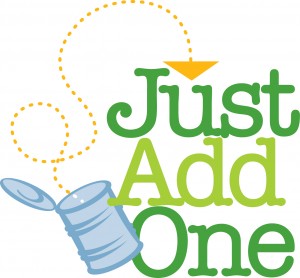 If you'd like a little help paying for your Thanksgiving meal next week, then be sure and enter to win!!!
Entry details…
Giveaway Details
1. Contest ends Wednesday, November 17th at 9 pm EST. Winners will be announced back here on this post, and notified via email with further instructions.
Bonus Entry: Share one way you can "just add one" to a dish that's part of your Thanksgiving feast.
5. Winner will be selected by Random.org. Winner will be asked to fill out a W-9, and provide their name and location of their grocery store.
**NOTE: If you receive the email newsletter and wish to enter this giveaway, click here to get to the site and leave a comment on the site with your name and email address to be entered!
*Disclosure: I am a paid spokesperson for the Just Add One campaign.