Mashed Sweet Potatoes…I got 12 lb of sweet potatoes for just over $4 yesterday. I baked, mashed and put them into Ziplocs. 5 meals worth. So I've got $.80 sweet potato portions to use up in the next few weeks. I just might grab more this weekend. This really is a deal too good to pass up. Having a cheaper vegetable portion really makes my $5 Dinners easier to come up with! And of course, we are having mashed sweet potatoes for Thanksgiving. With cheap sweet potatoes, I just might be able to add some carmelized walnuts on top of the sweet potatoes…we'll see if the budget allows! (For more kitchen tips, head on over to "Kitchen Tip Tuesday" at Tammy's Recipes. And for more "Works for Me Wednesdays", head on over to Rocks in My Dryer.)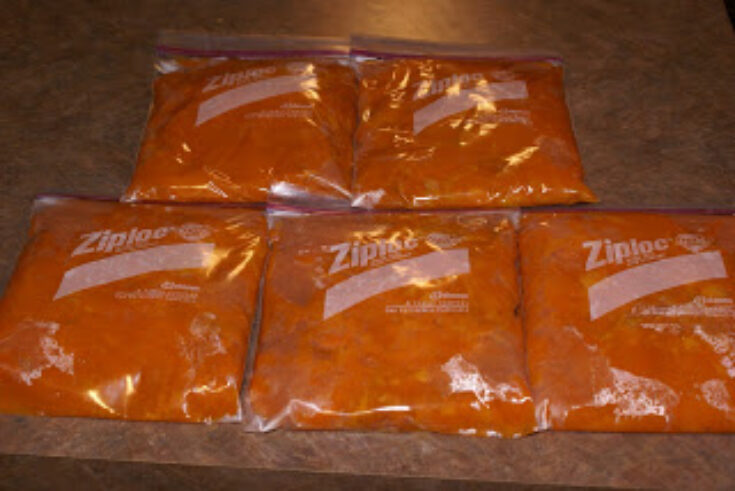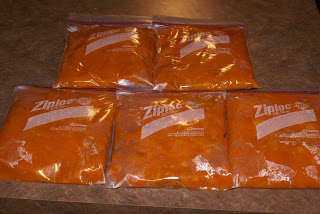 ***UPDATE: November 20th…I got a report that sweet potatoes are $.25/lb at Super Walmart in Greater Cincinnati (Thanks Amy!)…Anywhere else??? Leave a comment!
The rest of my shopping trip…(Sorry I forgot the photo AGAIN! I'm slowly getting "back on track"!)

Total before coupons $85.52
Total after coupons $48 even!
Percent Saved 45%
Upromise Deposits $2.50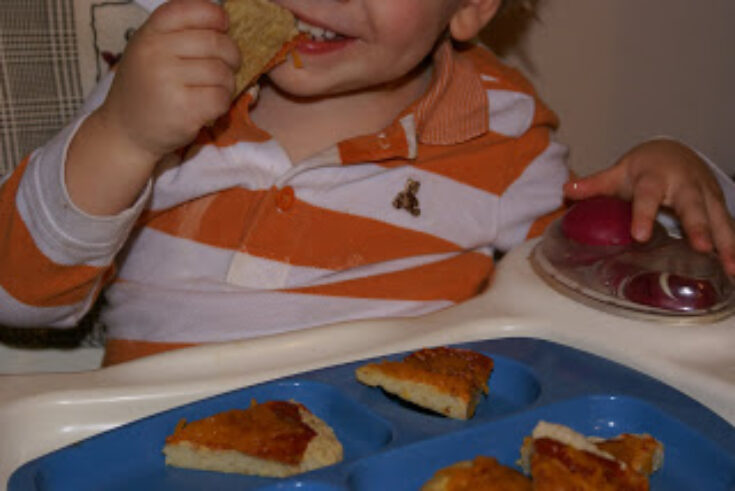 Ingredients
GF Pizza Crust ($1.25) I used about a third of the dough for this meal and froze the other ones. And bought the package on sale.

Regular Pizza Crust ($.75)

Pizza Sauce ($.50) Half a jar

2

cups

Cheese ($1.50) There is a Shortcuts coupon for shredded cheese at Kroger.

20 or so slices of pepperoni ($.35)

1/2

bag

of Carrot Sticks ($.50) These are on sale at Kroger this week, and I had a "best customer" store coupon for these. GF Pizza Crust

GF Pizza Dough Package (yeast included), 2 eggs, 2 T EVOO
Instructions
3 cups flour (1.5 white, 1.5 wheat flour), 1 cup water, 1 T EVOO, 1 t salt, 1 yeast package, 1 t sugar

I made this dough in the bread machine. Water and oil in first, then flour, then salt, sugar and yeast.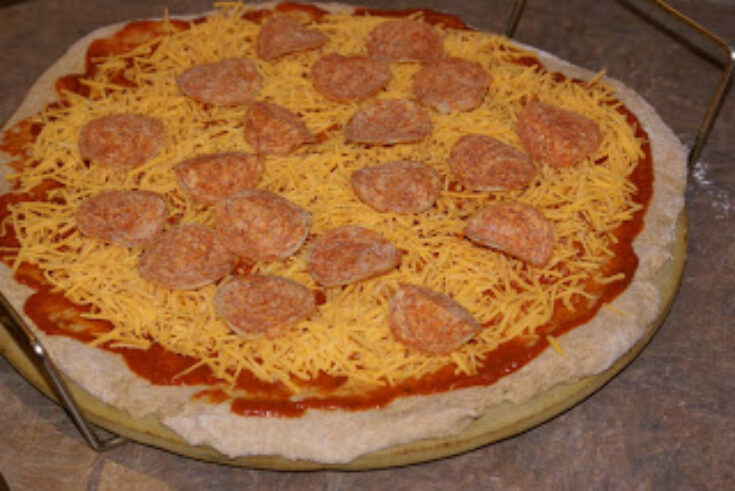 Cost $4.85