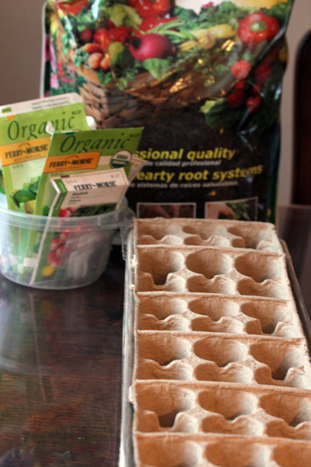 My patience is hanging on by the final thread. Winter drags on…I've been over it for weeks now.  I'm beyond ready to move into spring!
And I get to…kinda. Starting seeds indoors will help me hold on to that last thread, as I know I'll be planting the little sprouts outdoors before I know it!  I can almost taste the sweet delicious vine ripened tomatoes now!!!
Please head on over to SCJohnson.com and read more about ordering seeds and making plans for your garden!