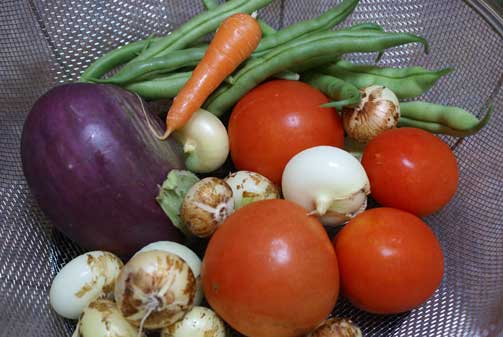 An eggplant, more green beans and tomatoes, a few itty bitty onions and the cutest carrot I've ever seen!
I took a peek at the carrots…I was curious how long they were.  The bed is raised and only 6 inches deep, but I was curious as to how long they were up until now.  I'll let the rest grow a bit more…the cook them up with a roast in the crockpot.  And likely eat a few raw as well!
The 5 green peppers are still growing strong, plus a few more hot peppers are sprouting…and there is an endless supply of tomatoes!  I love when the Hubs runs out to get one in the morning to slice for his sandwich/lunch!
What have you harvested this week?