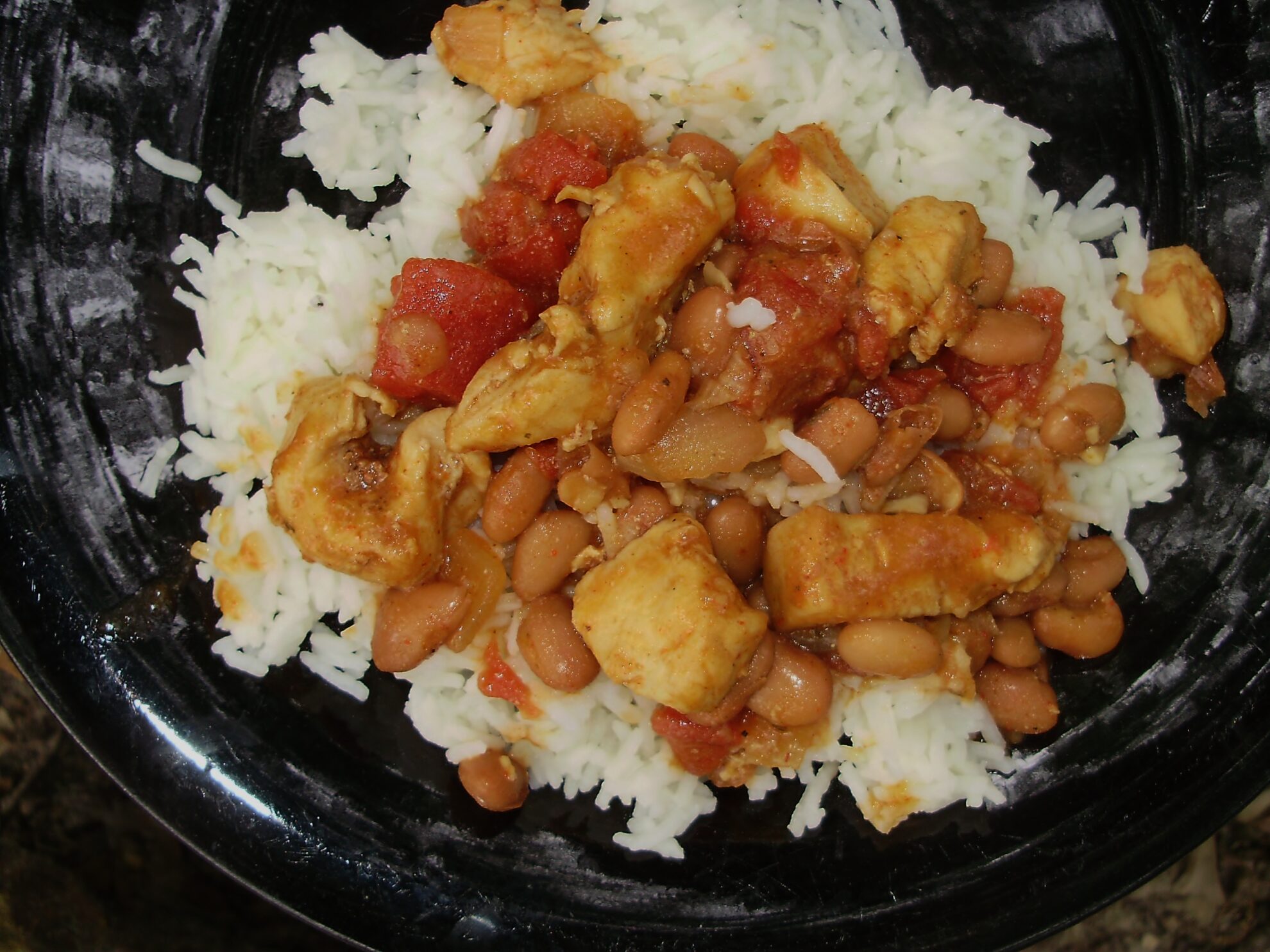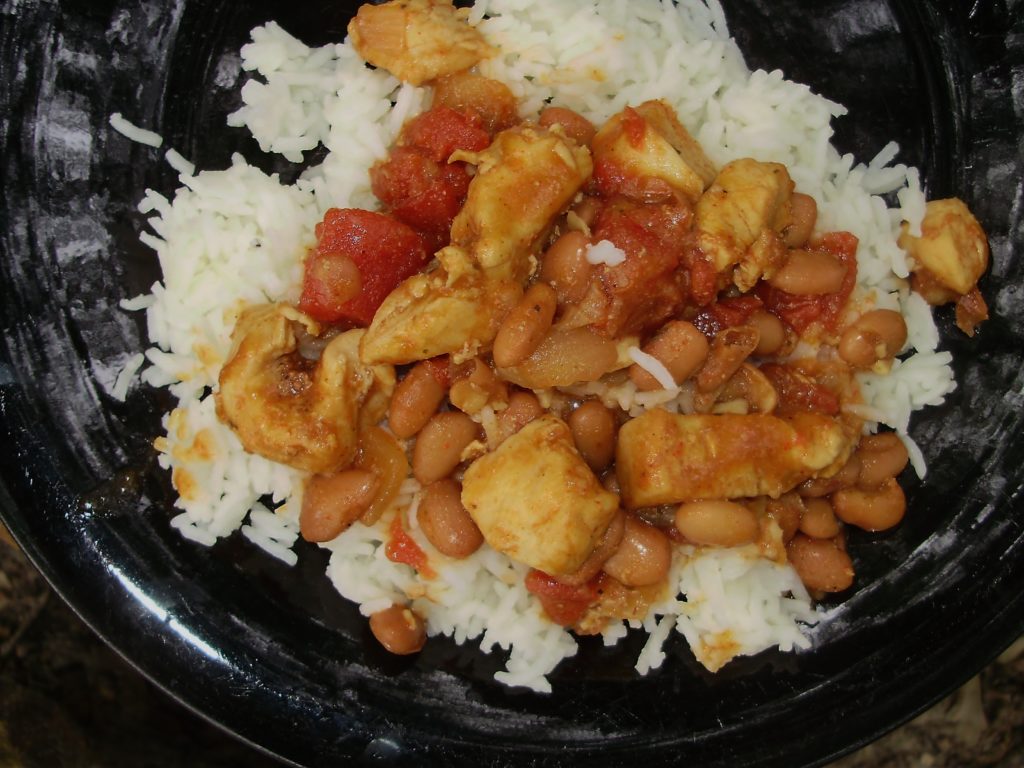 This is a simple and very tasty pantry meal made free of the top 8 allergens!
Ingredients
Cooked Rice, 2 Cups

1 Medium Onion, Diced

2 Cloves Garlic, Minced

2 Tablespoons Dairy Free Margarine, divided

2 Boneless/Skinless Chicken Breasts, Cubed (about 2 cups)

1 Teaspoon Salt

2 Teaspoons Chili Powder

1 Teaspoon Cumin

1 Teaspoon Garlic Powder

1 Can Diced Tomatoes

1 Can Pinto Beans
Instructions
Get your rice started.

Saute the onion and garlic in 1 tablespoon of dairy free margarine in a large skillet over medium high heat until the onion is translucent.

Add the last tablespoon of margarine along with the chicken and spices to the skillet.

Cook until the chicken is done, stirring frequently, about 12 minutes.

Add the tomatoes and beans to the skillet and stir well.

Bring the mixture to a boil, reduce heat to medium and simmer uncovered for 10 minutes.

Serve over rice and enjoy!
This meal is endlessly customizable as you can add in whatever you fancy. Corn would be lovely, any other kind of bean, bell pepper, jalapeno, etc… See what I mean?