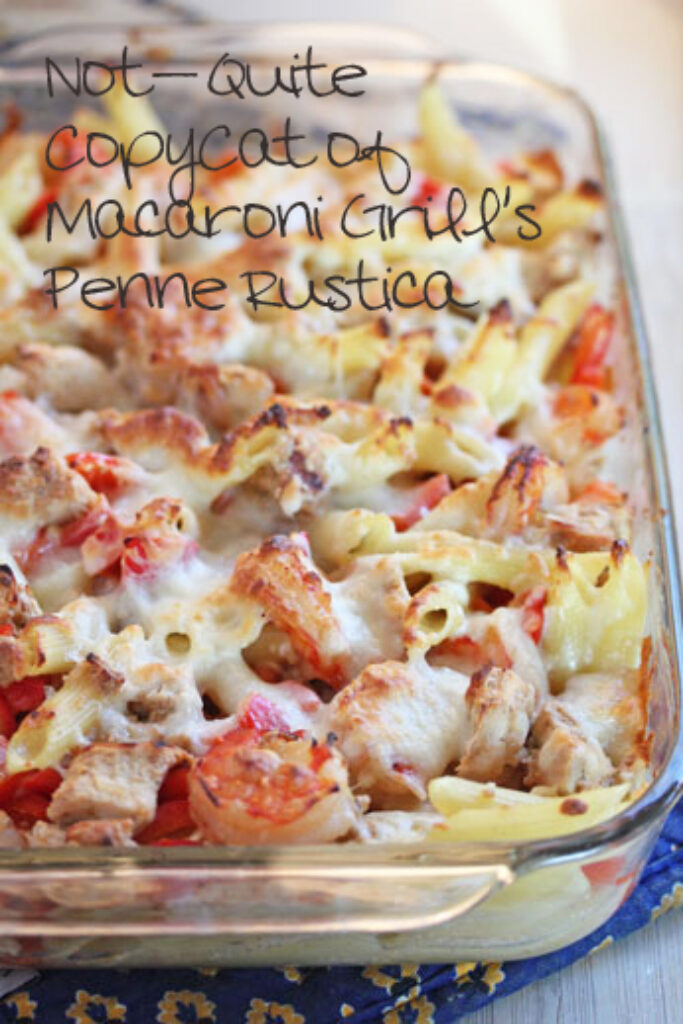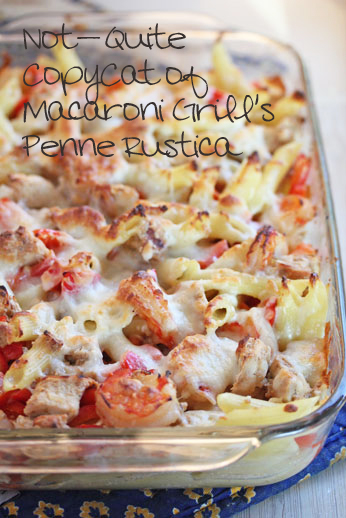 So I've had my eye on this recipe that I'd seen on Pinterest for while for CopyCat Penne Rustica from Macaroni Grill. Except I don't like pimentos. Well, I don't mind them, but I don't love them either. When seeing the recipe, I'd thought that it would be delicious if I made it with red bell peppers instead of the pimentos. So I waited for a red bell pepper sale. I'd seen $1 sales…but I was hoping for a $.75 sale.
And then a $.33 sale happened at Sprouts.
I was shocked by this price and knew this was my one and only chance to make this…if I was going to get it even close to $5. (It's a bit over because I used both shrimp and chicken. Use chicken only and it'd probably hit the mark.)
And I've given this the label of "not-quite" because I didn't use the rosemary, pancetta, or pimentos. 🙂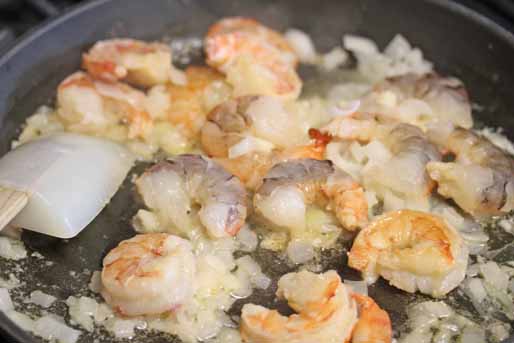 Shrimp sauteeing with the onions…before the diced chicken gets added in.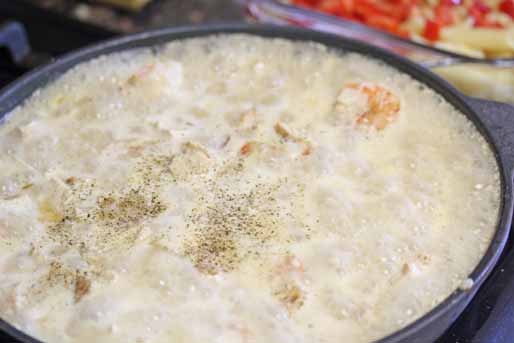 Shrimp and chicken swimming in the marsala-cream sauce…flavors mingling.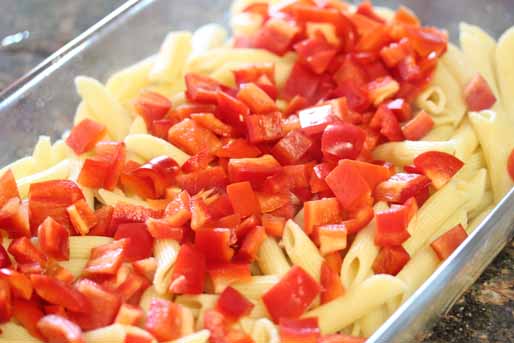 Pasta and red peppers, waiting to be tossed with the saucy chicken-shrimp mixture.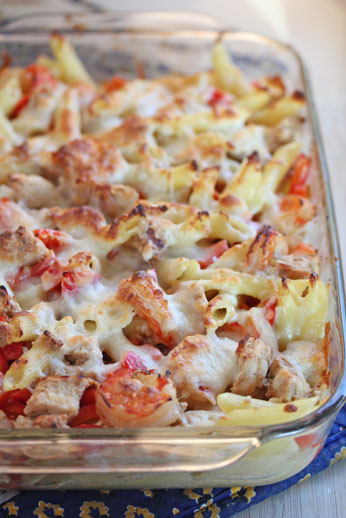 Hot and fresh outta the oven with ooey gooey cheese melted to perfection.
The marsala in the homemade white sauce really gave a rich flavor to this pasta dish. Next time I make it, I'll probably just use chicken and save a few dollars on the shrimp!
This is definitely one you want to include on an upcoming meal plan!
Ingredients
1 teaspoon butter ($.03)

1 teaspoon chopped garlic ($.10)

1/2 teaspoon Dijon mustard ($.02)

1/2 teaspoon dill ($.05)

1/2

cup

marsala cooking wine ($.75)

4

cups

heavy cream ($1)
Instructions
9 raw shrimp, peeled and deveined ($2)

2 small grilled chicken breasts, diced ($2)

1/4 cup butter ($.40)

1 small white onion, chopped ($.20)

Salt and pepper

12-16 ounces penne pasta, cooked ($.50)

2 red bell peppers, chopped ($.66)

1/2 cup parmesan cheese ($.75)

1 cup shredded mozzarella cheese ($1)

1/4 teaspoon paprika ($.02)