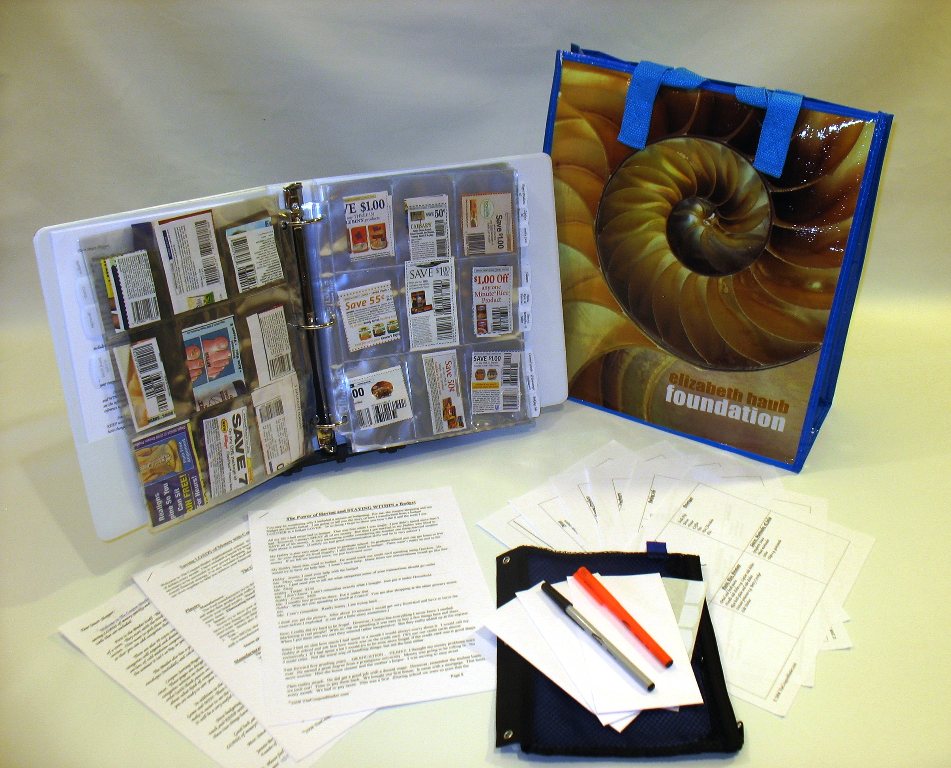 The folks behind TheCouponBinder.com have offered to give away 1 complete coupon binder system to 1 lucky reader!  You can see below what comes in the package!
3-ring Binder
50 Coupon Pages (9-slots per page)
30 Pre-defined Category Tabs
5 Customizable Category Tabs
1 Pencil Pouch
1 Highlighter and Pen
3 Store Envelopes
1 Set of Coupon Sorting Mats
Stylish, Resuable Grocery Bag
Plus, "The Power of Having and STAYING WITHIN a Budget," a bonus document!
If you need a little help organizing your coupons, or are just getting started and am not sure where to begin organizing…a coupon binder is a great way to start!  This product would certainly make grocery shopping a little easier…and will help you shave LOTS of money off your grocery bill!!!  Here's what others have to say…
Enter for your chance to win below!
Giveaway Details
1. Contest ends Saturday, August 22nd at 10 am EST. Winners will be announced back here on this post, and notified via email with further instructions.
2. Entry #1: Leave a comment just saying you want to win.
3. Entry #2: Leave a SEPARATE comment telling me in what way you promoted this contest (i.e., posting it in a forum, posting about it on your blog, Tweet about it, emailing all your friends, and/or subscribe to my feed by email or in a reader).
4. Entry #3:  What is the hardest part about keeping coupons organized and using them effectively?  Share any tips or tricks you've come up with for managing your coupons 🙂
5. Winner will be selected by Random.org.
**NOTE: If you receive the email newsletter and wish to enter this giveaway, click on the title of this giveaway to get to the site and leave a comment on the site with your name and email address to be entered! 
*Disclosure: I did not receive this product, nor was I compensated in any way for hosting this giveaway.
1st Anniversary Celebration of Giveaways Main Page