I think if there was really such a thing as "comfort food heaven," this would be the first pasta served in the buffet.
I have vivid memories of eating Chicken Cordon Bleu as a child. VIVID ones. Let's just say that my mom was not a fan of cooking. The "I love cooking" gene skipped a generation from my grandma to me. But my mom was fortunate enough to be rescued sometime in my middle elementary school years by "Market Day." In fact, she loved Market Day so much that she eventually became the school coordinator. So in addition to the boxes and boxes of Market Day food in our freezer, I also remember the hundreds of boxes that would take over the school auditorium on "delivery day."
(If you're not familiar with Market Day, it's a school fundraiser that allows schools/PTOs to sell frozen food to school attendees.)
So we ate a lot of frozen chicken cordon bleu. A.l.o.t. of it.
Naturally, when I was making this pasta for a party recently, I had VIVID flashbacks of my childhood and making my own Chicken Cordon Bleu in late elementary school and into middle school. (And now that I think about it, this might have been the first food that I ever learned how to cook, er…heat up!)
How to Make Chicken Cordon Bleu Pasta
Easy to make gluten free: swap the pasta for GF pasta, omit the bread crumbs
Not so easy to make dairy free, as you really need the Swiss cheese to get the full 'flavor effect'
And read the directions closely so you don't waste any time and can get this on the table in 31 minutes 🙂
And these might be helpful too…if you've never made a cream sauce..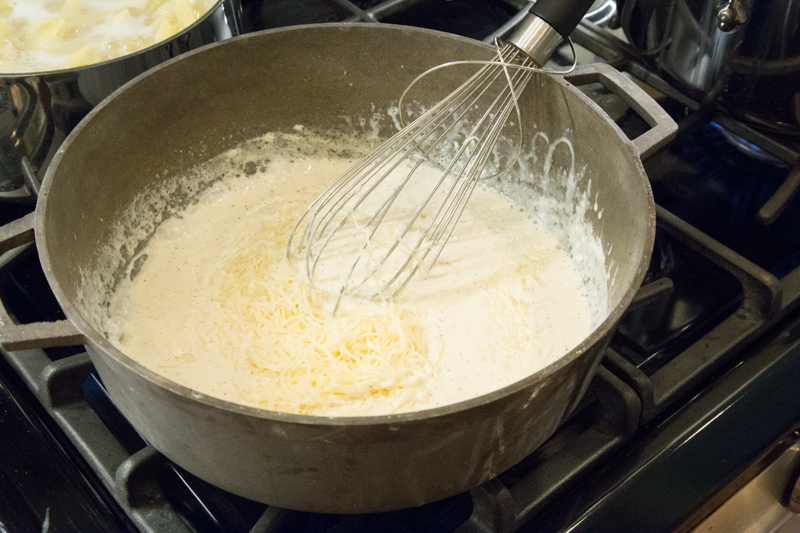 Make the cheese sauce while the pasta is cooking.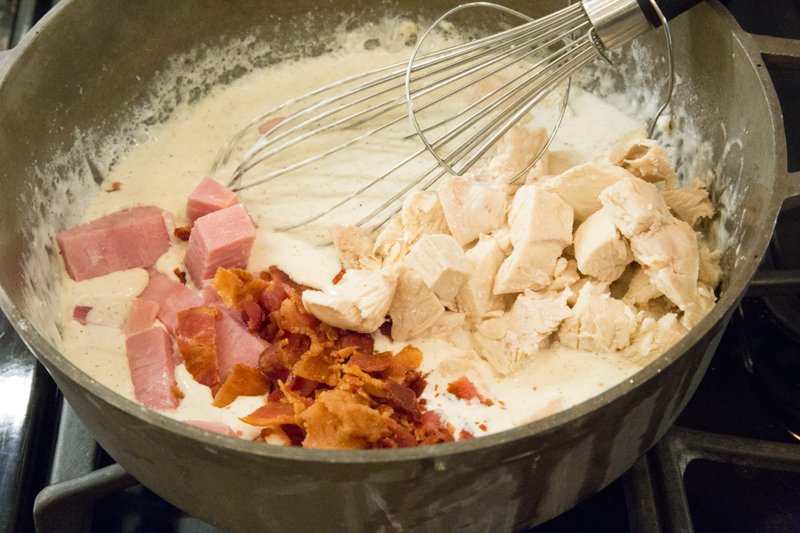 Mix in the meaty ingredients.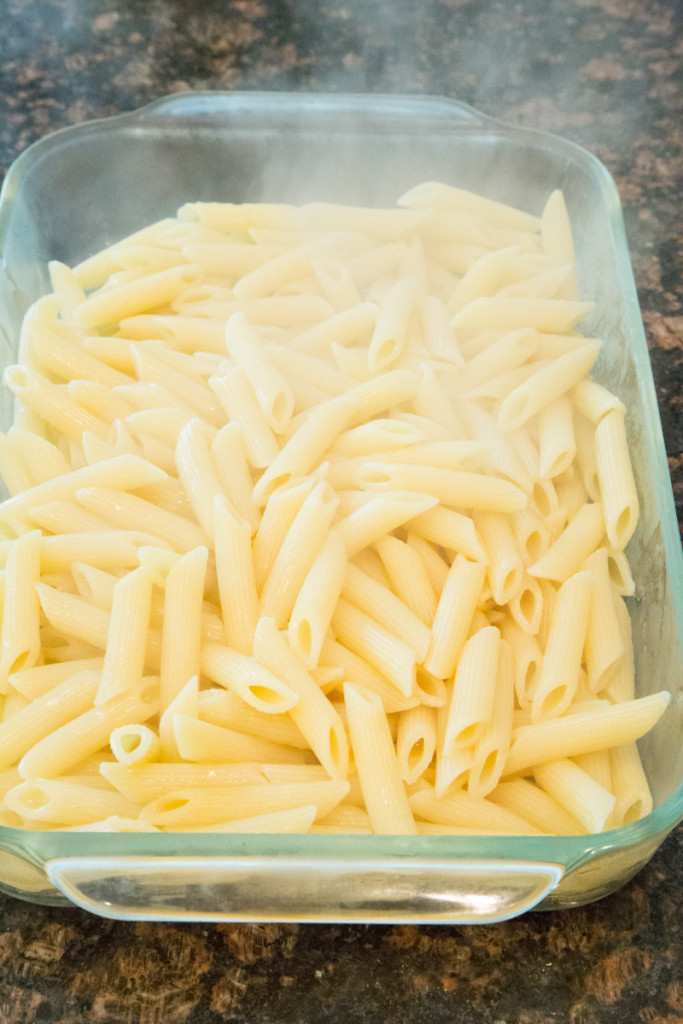 Steamy pasta!!!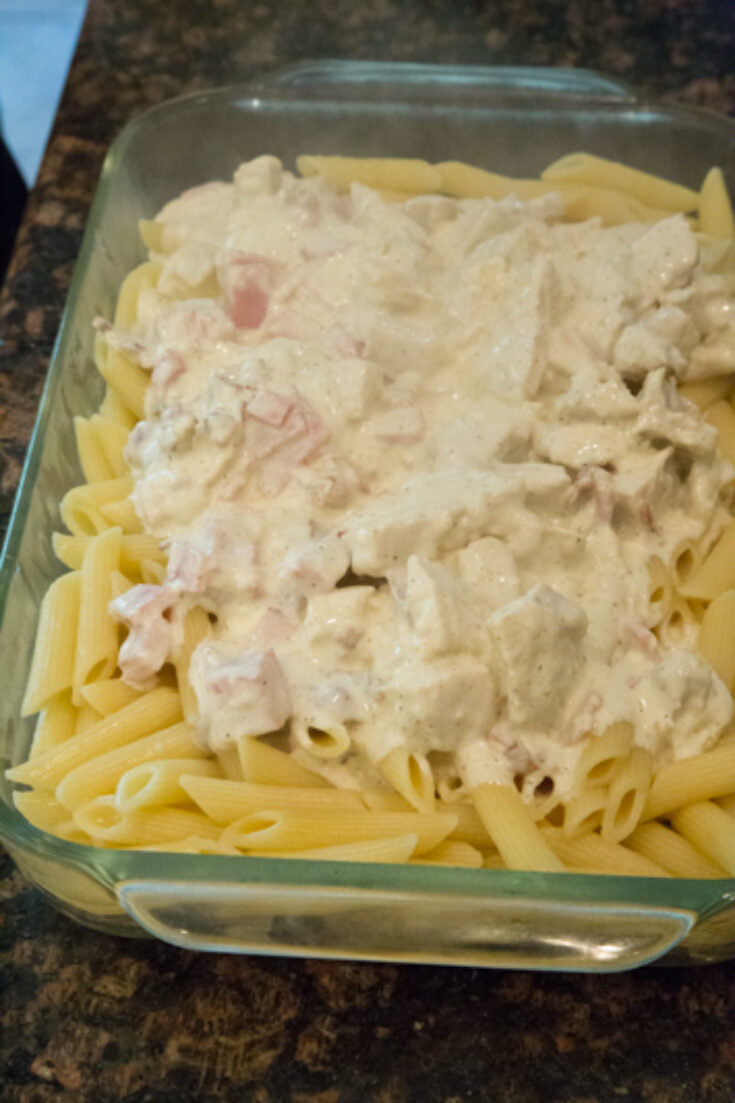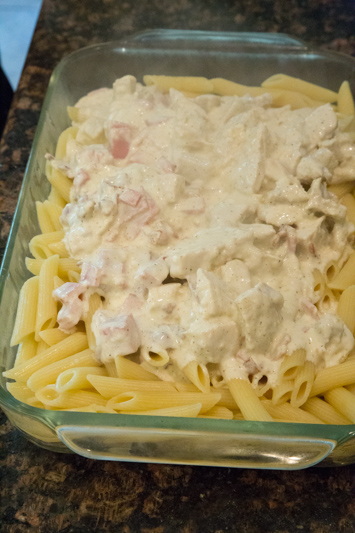 The sauce meets the pasta.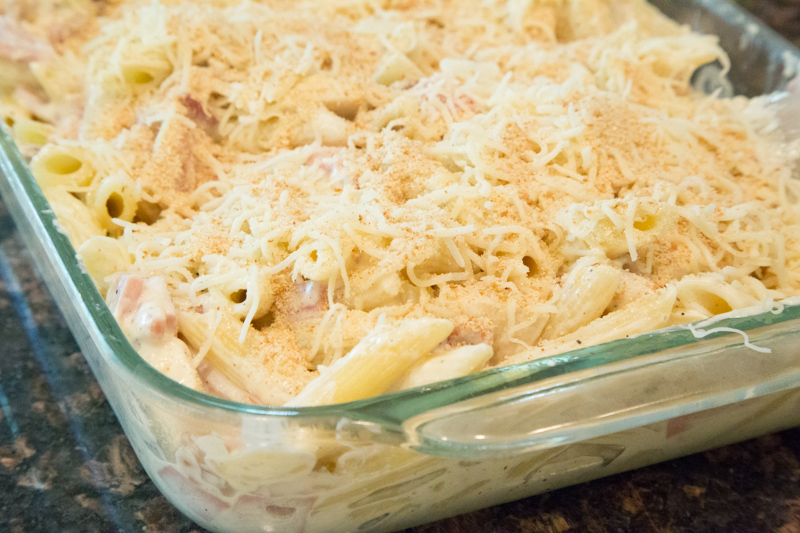 And don't forget the cheese and breadcrumbs before you bake it for a few minutes.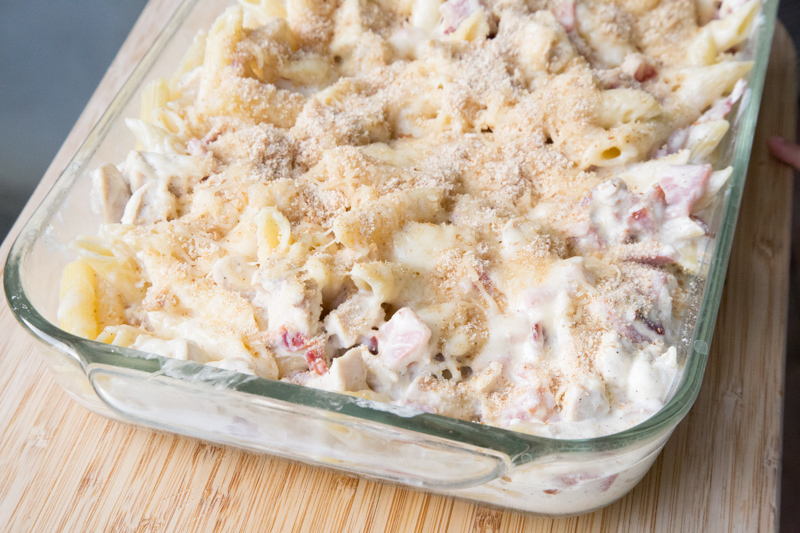 Start scooping and loading into bowls or onto plates!
(And if you had Market Day Chicken Cordon Bleu as a child too, you'll enjoy the little trip down memory lane that will happen with each bite of this pasta version of the childhood comfort food!)
I think if there was really such a thing as "comfort food heaven," this would be the first pasta served in the buffet.
Ingredients
1

lb.

penne or small shell pasta

2

small

chicken breasts, diced

1

tsp

olive oil

1

cup

ham, diced

4

slices

bacon, chopped

Salt and pepper

2

cups

heavy cream

8

oz.

cream cheese

2

cups

shredded Swiss cheese, divided

1

tsp

garlic powder

1

tsp

onion powder

Salt and pepper to taste

1

cup

bread crumbs

Fresh veggies, as side dish
Instructions
Preheat oven to 350 F.

Cook the pasta according to package. Drain and add to 9x13-inch glass baking dish.

While the pasta is cooking, saute the chicken in a small skillet in the olive oil, for about 6 to 8 minutes, or until cooked through.

While the chicken is sauteing, chop the ham. Cook the bacon in another small skillet or in the microwave on a plate with paper towels. (If you wish to cook the bacon ahead, I highly recommend baked bacon. It takes about 25 minutes to cook.)

In a small saucepan, melt the cream cheese, stirring often, then stir in the cream, 1 cup of the Swiss cheese, the garlic powder and onion powder. Once creamy, add the cooked chicken, bacon and ham. Then pour over the pasta in the dish and mix together, gently.

Add the other 1 cup of Swiss cheese and the bread crumbs over the top and bake for 15 minutes, or until cheese has melted.

Prepare veggies.

Serve Chicken Cordon Bleu Pasta with veggies.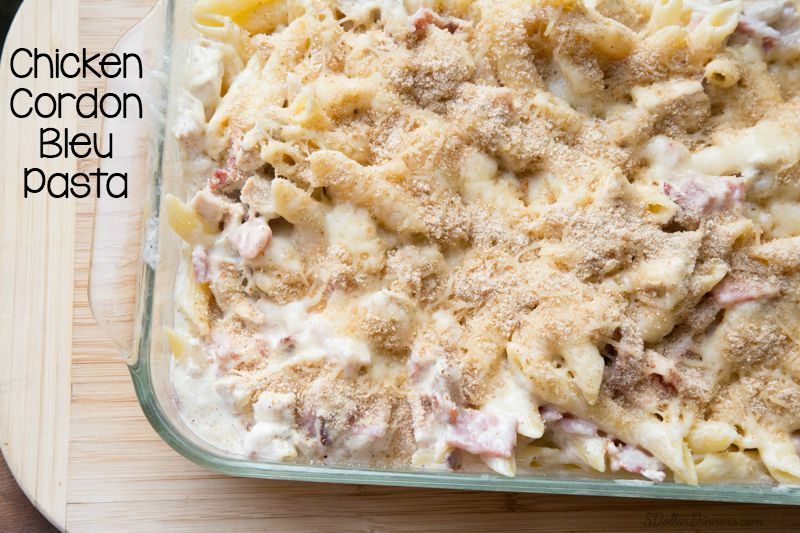 Erin's Personal Recommendations for 31-Minute Recipe Supplies: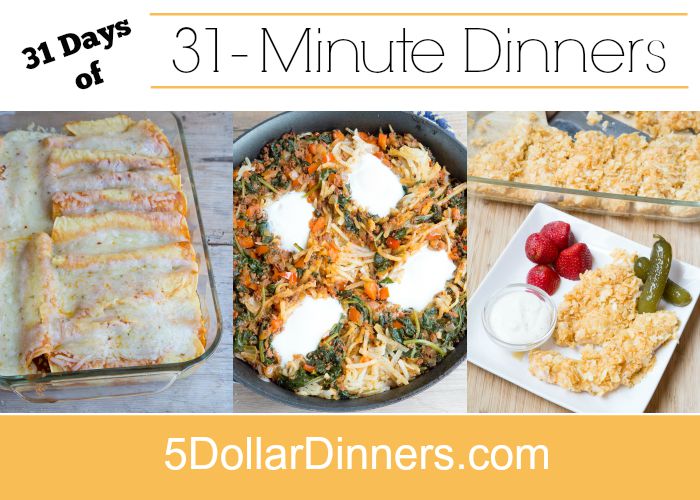 Other "31 Days of" Series to check out:
Disclaimer: As an Amazon Associate, I earn commissions on qualifying purchases. Reviews, opinions are my own.