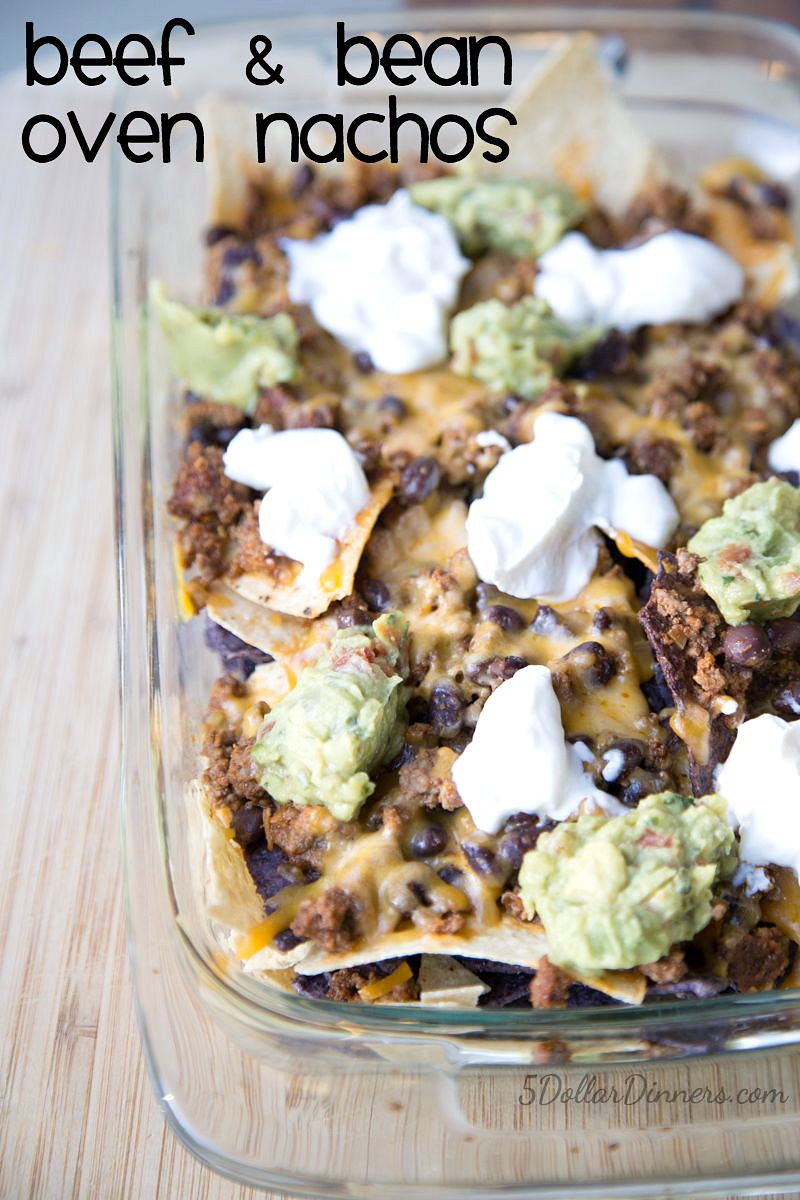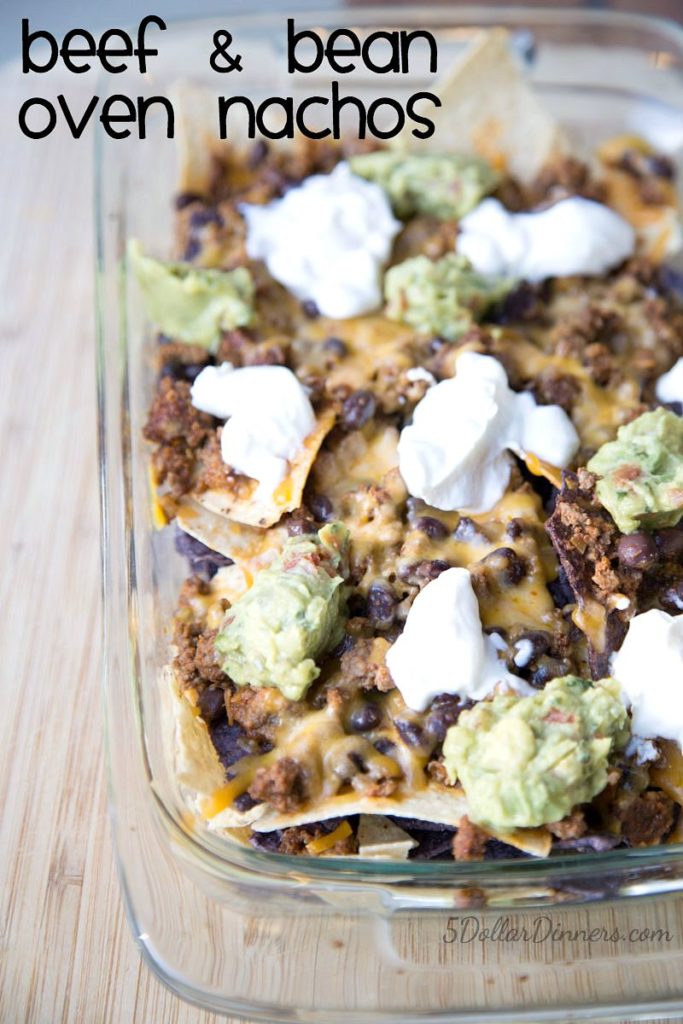 Nachos – made in the oven. Specifically, beef and bean oven nachos. They are such a great "busy weeknight meal," and having part of that meal prepped in advance somehow makes getting dinner on the table easier!
This is what I call a "meal starter" that goes into the freezer. You freeze part of the meal, so you have a head start on dinner. With these nachos, you're freezing the ground beef and black beans with some sauce and seasoning.
Come dinner time – you'll be able to get these nachos assembled and ready for the oven…before it's preheated!
And don't forget the giant dollops of sour cream and guacamole!
OR – Save it on Facebook!
Pin all of our 31 Days of FreezEasy Meals here!
Erin's Personal Recommendations for FreezEasy Meal Supplies: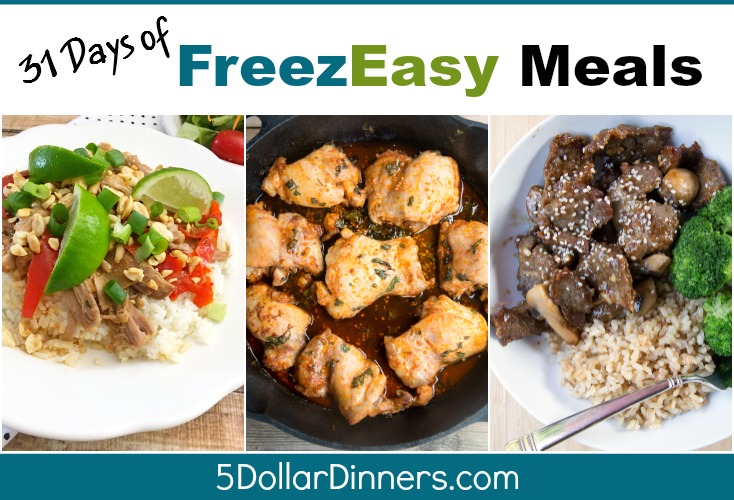 Other "31 Days of" Series to check out:
Disclaimer: As an Amazon Associate, I earn commissions on qualifying purchases. Reviews, opinions are my own.