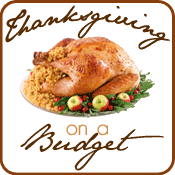 Looking for a new and different twist on your favorite traditional pecan pie??? Tossing in some sliced almonds will give your pie a new flavor and texture!
Be on the lookout for sales on pecans, almonds and walnuts around the holidays…grab a few extra bags to carry you in to the new year!!!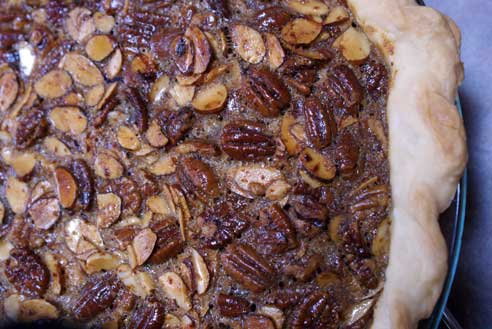 This is a must. try. pie!
Ingredients
1

cup

all-purpose flour ($.20)

teaspoon salt

1/3

cup

shortening or butter ($.30)

2-4 Tablespoons COLD water

4 eggs ($.40)

1

cup

brown sugar ($.20)

1/2

cup

maple syrup ($.50)

4

Tbsp

butter, melted ($.40)

1

Tbsp

vanilla ($.10)(or use homemade vanilla extract!)

1/2 tsp salt

1 1/2 cup pecans ($1)

3/4

cup

sliced almonds ($.75)
Instructions
Preheat oven to 375 F.

To prepare homemade pie crust, place flour in mixing bowl; add butter and cut in with pastry blender. Add salt and then add COLD water 1 Tablespoon at a time. Mix and toss ingredients together with a fork until dough ball forms. Place in plastic wrap or Ziploc baggie and put into the refrigerator while you make the filling.