Ever look through the pantry and refrigerator and come up with an odd assortment of seemingly unrelated ingredients? That is what happened to me yesterday. Soups and stews are great for using up bits and pieces. And seasoning them with interesting spices can unite even the most unlikely combinations.
A recipe for pantry stew is more like guidelines than actual rules. Use whatever vegetables you have on hand. If you don't have lentils, substitute whatever beans you have available. The meat is entirely optional.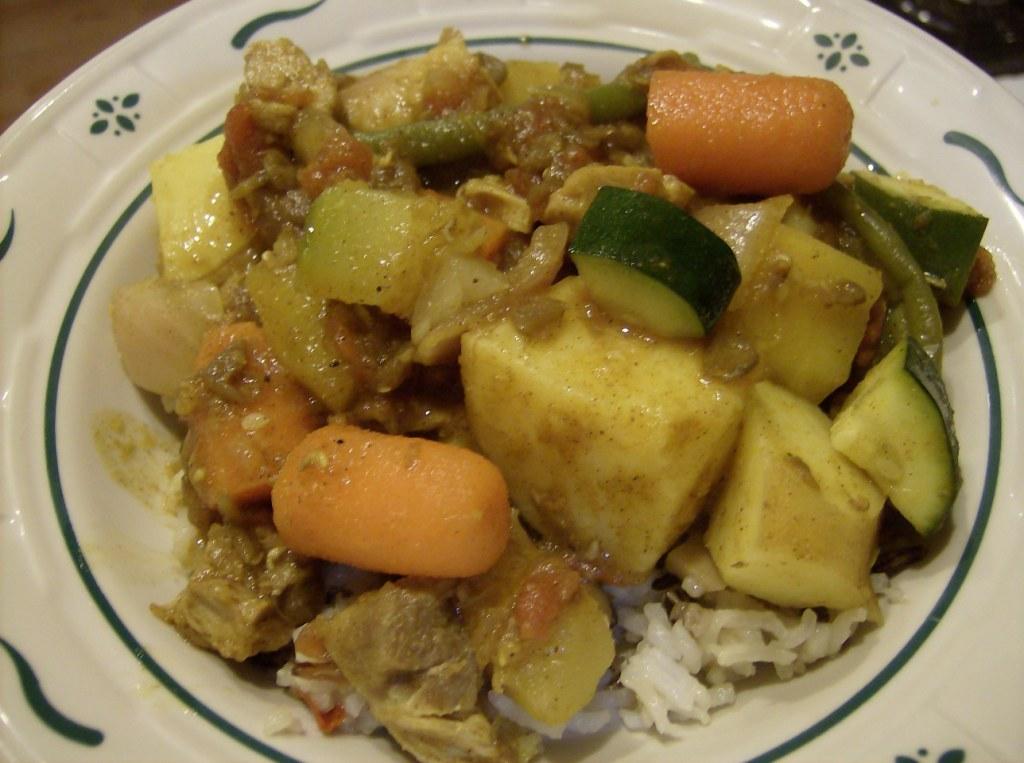 Ingredients
1 tablespoon olive oil

2

cups

chicken, cut into bite size pieces

1

small

acorn squash, diced

1

cup

chopped carrots

1 sweet potato, cut into bite size pieces

1

medium

turnip, cut into bite size pieces

1

small

zucchini, chopped

1

cup

green beans (fresh or frozen)

1/2

cup

chopped onions

1 can diced tomatoes

1

cup

cooked lentils

1

cup

chicken or vegetable broth

1 teaspoon cumin

1 teaspoon turmeric

1 teaspoon ginger

1 teaspoon cinnamon

1/2 teaspoon black pepper
Instructions
In an oven safe pan, brown the chicken in the olive oil.

Add the vegetables, lentils, broth, and spices. Mix well.Cover; bake at 350 degrees for 1 hour or until the vegetables are tender.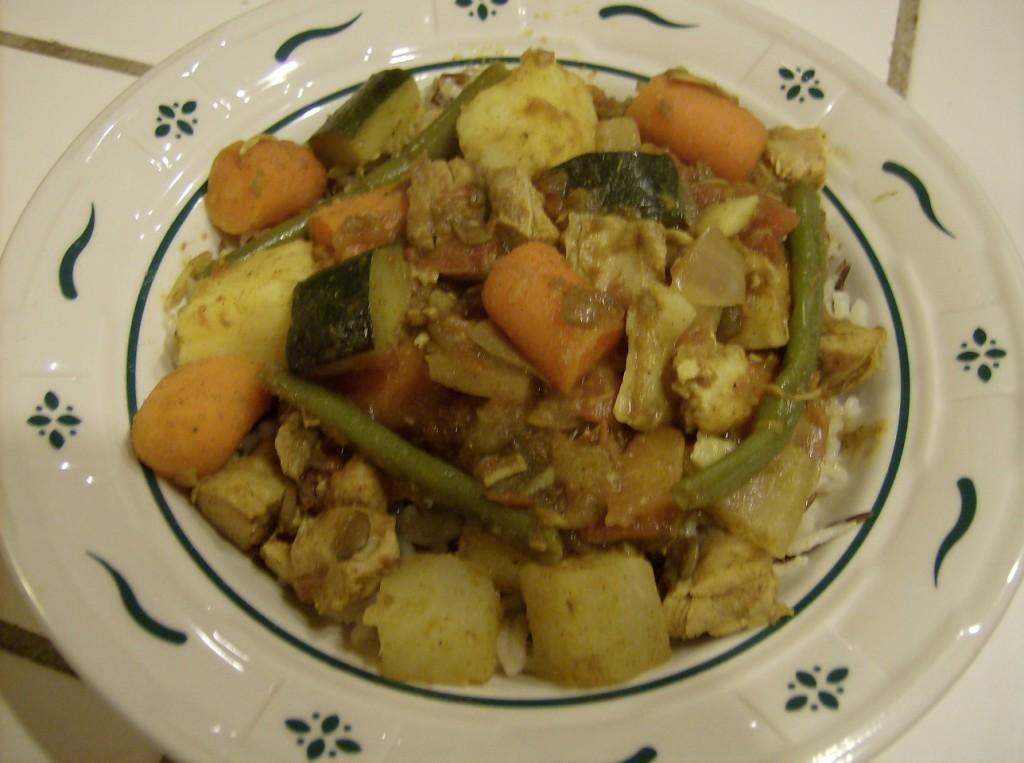 This serves 6, but can be stretched even further by serving it over rice.
Are you participating in a pantry challenge? What are your favorite pantry dinners?