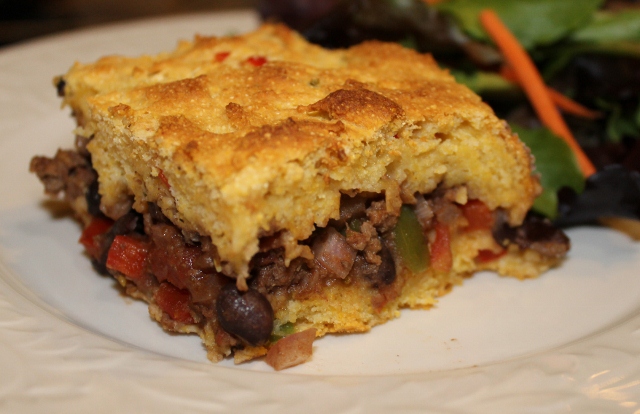 Chili and Cornbread is featured on our menu pretty regularly during the winter, so I try to change things up once in a while. Instead of making a side of cornbread to go with my chili, I occasionally use the chili as a filling in my cornbread and make Chili Pie. It is the ultimate comfort food and is my kids favorite way to eat chili!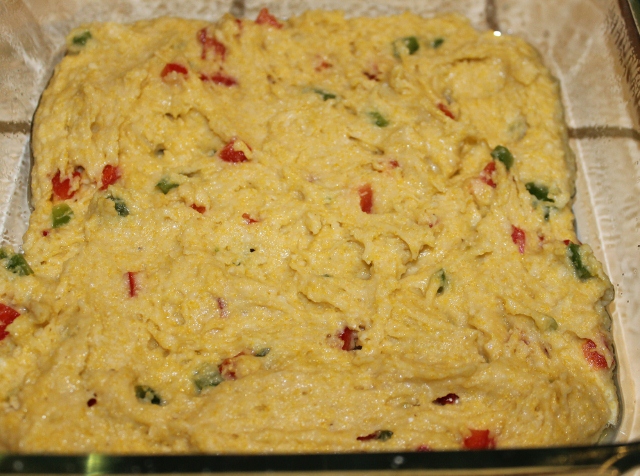 I use a sweet cornbread recipe and add peppers. You can also add cheddar cheese to the cornbread dough to add savory to the mix of sweet and spicy. Half of the cornbread mix is put into the pan, then chili is spooned over the dough, and the chili is topped with the remaining cornbread mix. If you follow a gluten-free diet, you can reduce the oil and add peppers to this gluten-free cornbread recipe.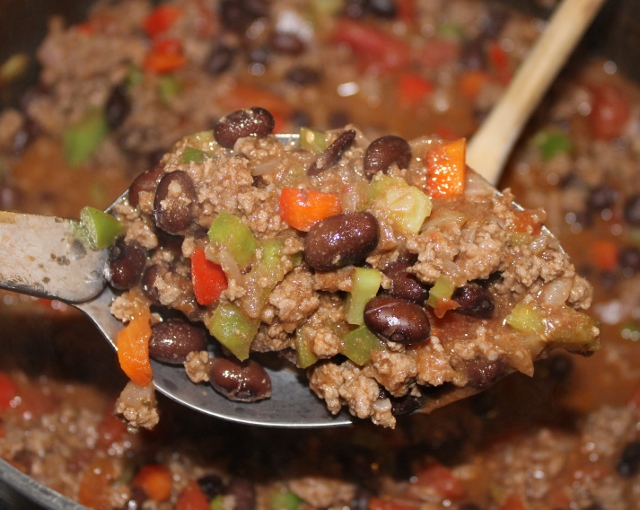 Chili Pie is a great ways to use up leftover chili. I've included a recipe below, but you can use any chili recipe. You do need to strain off the excess liquid from the chili or it will make the bread soggy. I use a slotted spoon to strain the chili before putting it in the pie.
The chili recipe below makes more than needed for one Chili Pie. You can double the cornbread recipe and make 2 chili pies or repurpose the leftover chili in Chili Stuffed Potatoes and Chili Pasta Bake.
Ingredients
1/2

lb.

hamburger

1

small

onion, diced

4 cloves garlic, minced

1

cup

peppers diced (I used red and green)

1 can diced tomatoes

1 can black beans, drained

1 teaspoon ground cumin

1 teaspoon oregano

1/4 - 1/2 teaspoon ground red pepper

1/2 teaspoon black pepper
Instructions
3/4 corn meal

1 1/4 flour

1/4 cup sugar (or honey)

2 teaspoons baking powder

1/2 teaspoon salt

1 cup milk

1 egg, beaten

2 tablespoons oil

1/2 cup peppers

1 1/2 cups cheddar cheese (optional)