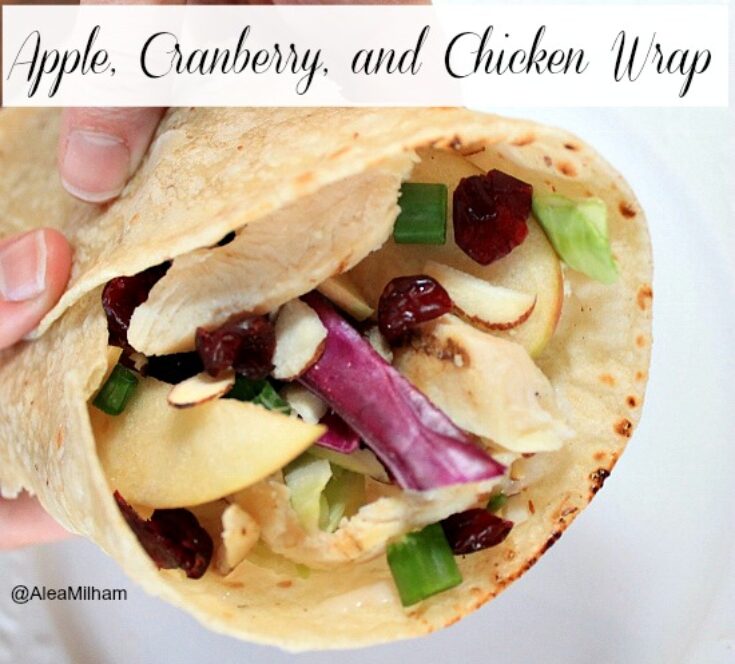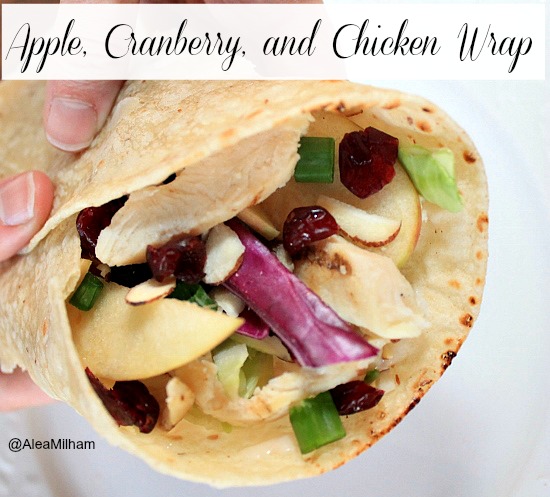 The mornings are getting cooler. It's almost beginning to feel like fall. And with cooler weather comes the cool weather crops. Apples, cranberries, and cabbage will be on sale soon in your grocery stores. I have already noticed that the prices on apples are dropping at the same time the quality is improving. That's the beauty of eating in-season produce – you pay lower prices for food that is at the peak of freshness.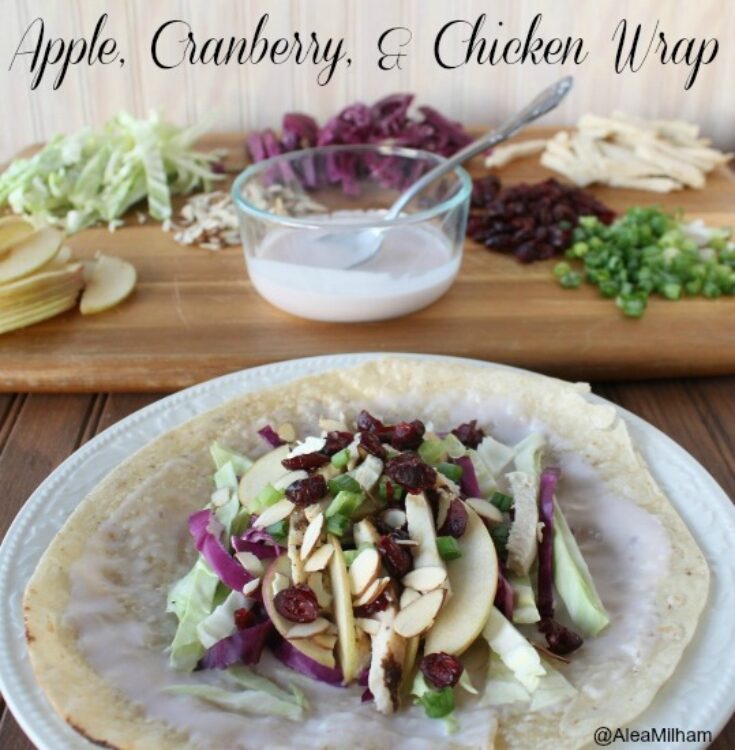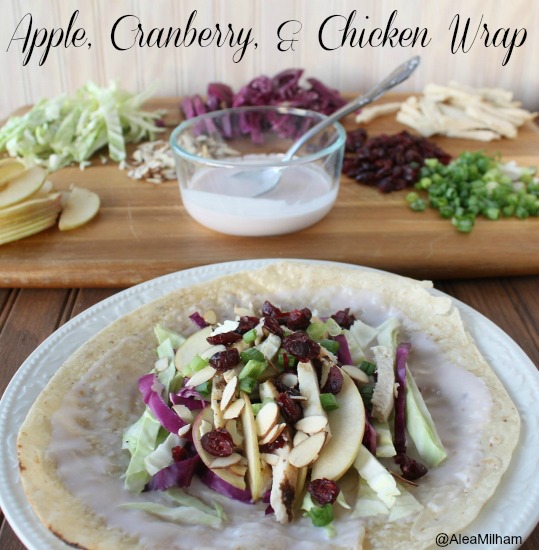 I really couldn't wait much longer for a taste of fall in our kitchen, so I created this wrap using apples, cranberries and cabbage. I added green onions, almonds, and chicken. Instead of mayonnaise, I created a spread of plain yogurt and cranberry juice.
My kids love apples and cranberries, so it was a hit them. It was a fast and easy, yet filling dinner – perfect for our busy schedule!
Ingredients
1

cup

cooked chicken, sliced thin

1

medium

apple, thinly sliced

1/2

cup

dried cranberries

1/4

cup

almonds slivers (optional)

2

cups

shredded cabbage

1 green onion, thinly sliced

4

large

tortillas (use brown rice tortillas to make this gluten-free)

1/4

cup

plain yogurt

2 tablespoons sweetened cranberry juice

1 teaspoon sugar
Instructions
Prep your fruits, vegetables, and chicken.

In a small bowl, combine yogurt, cranberry juice, and sugar.

Place the tortillas on a plate or paper towel and microwave for 20 seconds.

Spread the yogurt mixture over the tortillas.

Add cabbage, apple slice, and chicken to each tortilla.

Sprinkle cranberries, green onions, and almond slices over the top.

Fold the end of the tortilla up and then fold over each side to create your wrap.