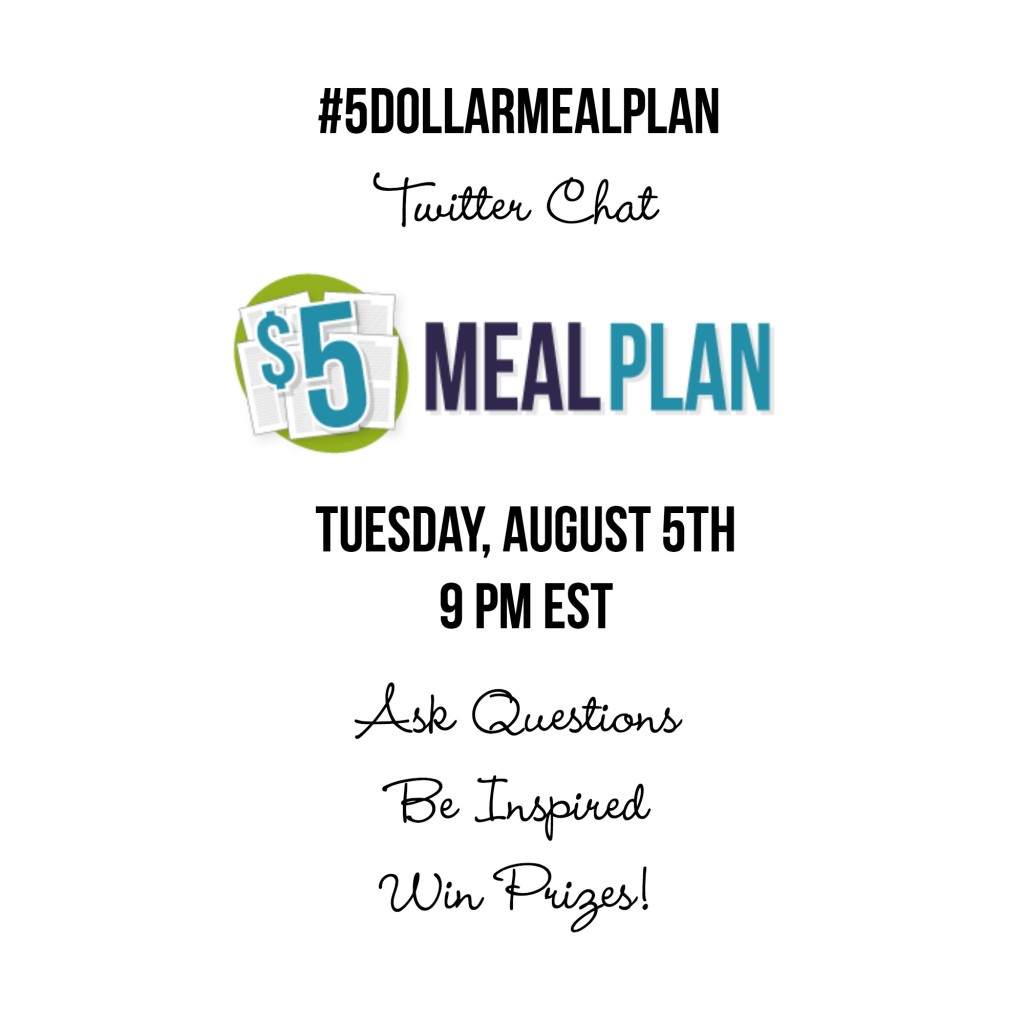 Y'all…..we are completely overwhelmed by how many of you are interested in the $5 Meal Plan and have joined our free trial! We wanted to have a time to chat live about the plan, here from people who are using the plan, and ask questions about the plan. During the 30 minute chat, we're also going to be giving away five 6-month free memberships during the chat!
You can join us here on Twitter at 9 pm EST on Tuesday…it's gonna be a rockin' good time! Oh, and since we'll be talking about food…you might want to bring a snack or dessert to the chat…I'll bring a plate of virtual brownies to share 🙂
Finally, overheard from our private $5 Meal Plan Facebook group when asked how much they spent on this week's plan…
I haven't done this week because we will be out of town next week but I've been spending less and less as weeks have gone on. Last week I spent about $80 on groceries and household stuff which included everything for the meal plan plus all the other food and household items my family of five goes through in a typical week. Given that I live in a VERY high cost of living area (Ventura County, California), this is amazing. Before $5 meal plan I was easily spending twice that most weeks. ~ Becky, one of our beta users who has been using the plans for a few months
If you're curious to know more, join us for the chat tomorrow night!
{Enter to win one of five 6-month memberships we are giving away during the chat!}